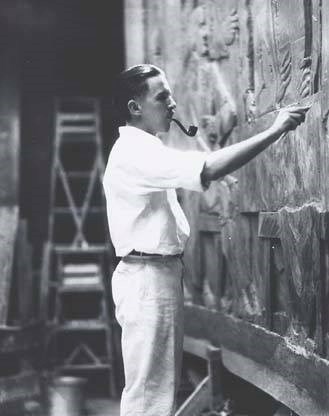 Kiselewski offered a number of contributions to the Clark Memorial, including building a model of the memorial design of Frederic C. Hirons. Kiselewski's contribution that is still in the memorial today is the bas-relief that is located above the memorial doors, sculpted in 1932.
Kiselewski's sculpture shows a young, confident, George Rogers Clark standing before a council of Virginians, including Patrick Henry, laying out his plan for protecting American settlers in Kentucky.
The image, shown here, shows Kiselewski hard at work on this sculpture.