Things To Do-Staten Island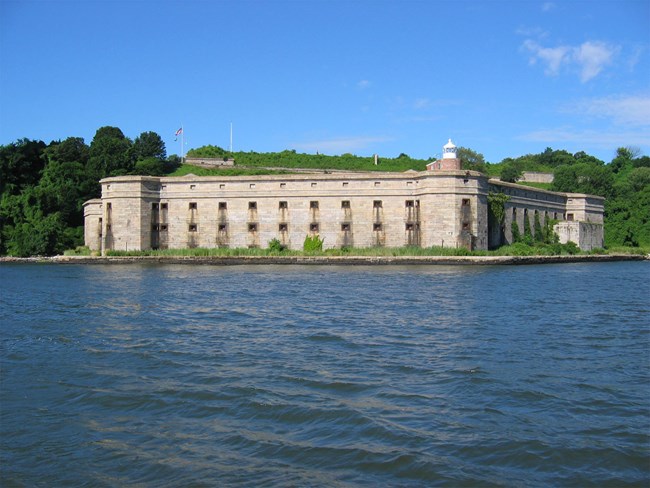 Looking for fun this week?
Gateway's calendar includes nature walks, fitness activities and historic tours and programs for all three units of Staten Island.
Biking

Biking is allowed at all Staten Island park sites. There is a multi use path at Great Kills Park, a bike path at Miller Field, and lots of biking options at Fort Wadsworth.
Birding

Excellent birding is available along the bluffs and fields of Fort Wadsworth, in the Swamp White Oak Forest at Miller Field and at Crooke's Point and along the shoreline at Great Kills Park.
Boating

Nichols Marina at Great Kills Park serves boaters visiting Great Kills Harbor. Their number is 718-351-8476.

A Boat Launch Ramp parking permit is available at Great Kills Park. Please call 718-987-6790 for more information.
Camping

Fort Wadsworth now offers urban camping. Experience our campground site with the luxury of showers and restrooms. To reserve any of our seven sites log on to www.recreation.gov.
Fishing

Surf and shore fishing is available at Great Kills Park (718-987-6790) Miller Field (718-351-6970). A $50 annual Parking Permit for fishing is required for overnight fishing and for parking at Crooke's Point. These permits are available at Great Kills.
Gardening
A Community Garden is located at World War Veterans Park at Miller Field. Call 718-351-6970 for information on Garden Permits.
History

A museum about the history of Fort Wadsworth is located inside the Visitor Center at 120 New York Ave.
Hours: Open Wednesday through Sunday 9 a.m. to 5 p.m.
Call (718) 354-4500 for more information.
Click here to read more about Fort Wadsworth.
The Historic Mont Sec House is located on Fort Wadsworth's Officers' Row. Step back in time to experience life in the nineteenth century. The house, filled with decorative arts and period furniture depicts the life of an officer and his family in the 1890s.
Programs and tours are available at the Mont Sec House. Click here to discover upcoming events.
.
Picnicking
A group picnic area, available by permit, is located at World War Veterans Park at Miller Field. Call 718-351-6970 for more information.
Sports
There are numerous sport fields at World War Veterans Park at Miller Field available by permit for soccer, football, baseball, softball, and cricket. Call 718-351-6970 for more information.
Walking & Hiking
Walking paths are at all three Staten Island sites. A paved and wheelchair-accessible Multi-Use Path begins at the entrance to Great Kills Park and extends 1.5 miles to the beach center.

Would you like a map? Visit our Staten Island Map Page.
Last updated: July 19, 2019