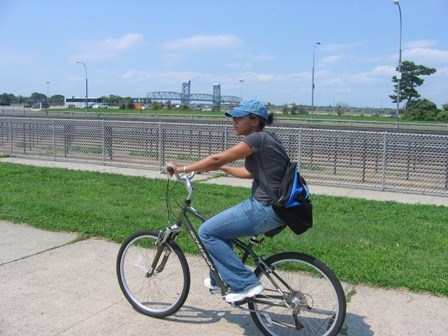 Great parks in Greater Jamaica Bay
Looking for something to do? Check out these great parks, including city parks, in Greater Jamaica Bay. Program information is located in our calendar of events.
Jamaica Bay is 18,000-acres wetland estuary and surrounding land. It is surrounded by the Rockaway Peninsula to the south, Brooklyn to the west, and Queens to the east. Comprising an area almost equal to the size of Manhattan, the bay consists of numerous islands, a labyrinth of waterways, meadowlands and two fresh water ponds. The wetlands provide a unique environment for both wildlife preservation and urban recreation. Enclosed by the Rockaway Peninsula and protected from the Atlantic Ocean, the region currently hosts over 325 species of birds, 50 species of butterflies and 100 species of fish. A favorite stop for migratory waterfowl, the area is an integral part of the larger, regional ecosystem.
A New Partnership with the City of New York
On July 17, 2012, the National Park Service, The U.S. Department of Interior and the City of New York signed an unprecedented agreement to cooperatively manage Jamaica Bay's 10,000 acres of federal and City-owned public parkland. Under the agreement, federal and City agencies will jointly promote visitation, recreation, education programs, and scientific research, creating a new "jewel in the crown" of the national and City park systems. This innovative partnership will better connect surrounding communities to the natural beauty and history of Jamaica Bay.