Exhibits at the Jamaica Bay Wildlife Refuge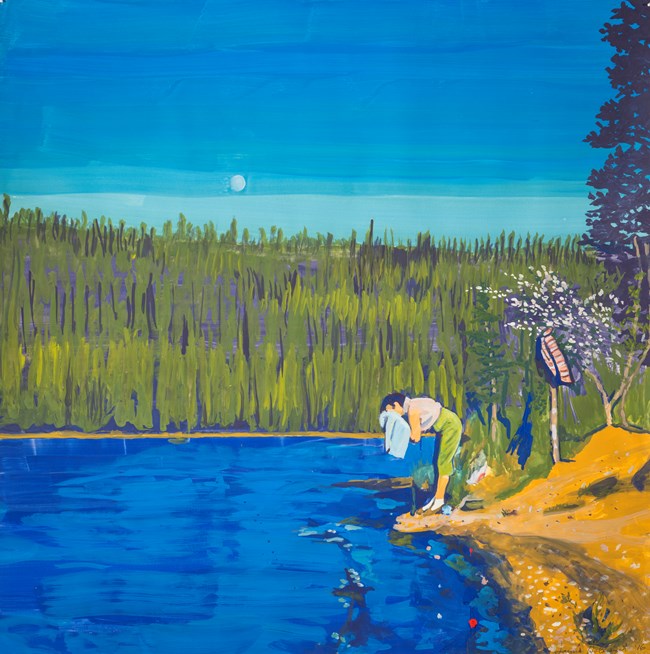 Curated shows are shown throughout the year in the gallery space at the Jamaica Bay Wildlife Refuge.

The current exhibit is "Our National Parks", an exhibit of paintings by Jayne Holsinger. Holsinger has been painting national parks as an ongoing theme and series since 2010. Her scenes are based on photographic images from a trove of vacation photo albums and slides which she inherited from her grandparents in 2008. Originally from Indiana, she grew up in a rural community near South Bend and moved to New York City in 1978. She received her BFA from Ringling College of Art and Design in Sarasota, Fla., and holds an MFA from the Transart Institute in Linz, Austria.

This current exhibit will run through the end of January.


Summer Hours: Open daily, 9 a.m. to 5 p.m.

Winter and Spring Hours: Open Wednesday to Sunday, 9 a.m. to 4 p.m.

Phone Number (718) 318-4340

Past Exhibits:
"Where Worlds Converge" an exhibit of photographs by Michah Bochart. Ran from Sept. 29 through Nov. 30, 2019

"The Horseshoe Crab's Crown" an exhibit outlining the creation of the children's book written by Heather Feather and illustrated by Valentina Gallup.
Ran from June 9 through September 20, 2019.

Press clippings:

"Solitude" an exhibit of photographs by Agron Jashari.
Ran from March 31 through May 3, 2019.

Press clippings:

Future Exhibits

Artists interested in showing their work should visit this link for more info:
Exhibitors: Gateway Seeks Artists to Exhibit
Last updated: December 9, 2019