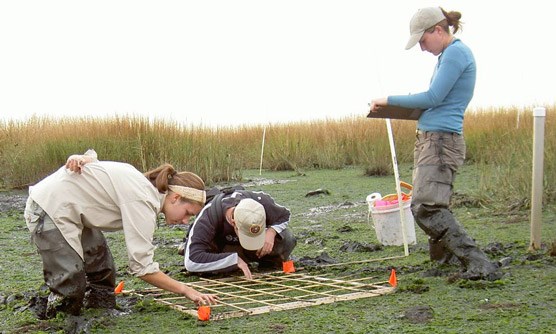 Science guides park planning and policies
Gateway is a large, complex coastal park. We use science every day to insure visitor safety and protect natural and cultural resources. Water quality, salt marsh survival and coastal issues related to climate change are just a few examples of the ongoing work of National Park Service scientists.
Climate change and Gateway
As a coastal park, we must pay close attention to how climate change will affect Gateway. We must also work cooperatively with coastal area communities toward a sustainable future.
Getting to the core of Sandy Hook
Geologists at Rutgers University, in cooperation with the New Jersey Department of Environmental Education, recently conducted an analysis of several core samples of the Sandy Hook peninsula. See what they found out about the glacial and postglacial history of the Hook.