Jamaica Bay Institute Research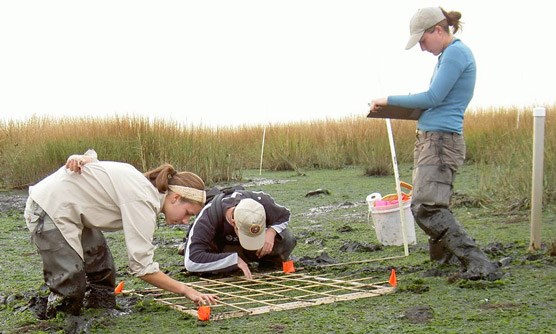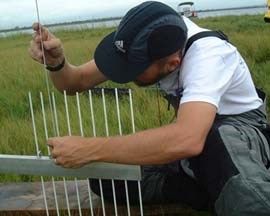 Gateway Research Learning Center (formerly called Jamaica Bay Institute) is part of a network of National Park Service Research Learning Centers located throughout the United States. These centers are designed to expand the role of research within our national parks; allow for more informed, science-based management decision-making; and share research results with researchers, local communities, students, educators, and the public. Within the Jamaica Bay Unit of Gateway National Recreation Area, JBI staff help facilitate research projects throughout the unit and when the results are available, provide opportunities for learners of all ages to discover the park's natural and cultural resources through this research. The goals of the Center are to:


Facilitate interdisciplinary research that enhances the understanding of the natural and cultural resources of the National Park System and related research at the regional, national, and international levels



Develop innovative education and stewardship programs designed to translate science into learning for people of all ages and abilities



Support collaboration and outreach among partners to promote science and learning Provide access to a repository of information and other resources for educators and researchers


Jamaica Bay Institute Congressional Report for FY2009
---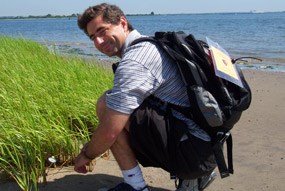 Permits
Obtaining a research permit:
Contact the Jamaica Bay Institute to discuss potential research projects, funding and responsibilities.
Fill out a permit application online.
Once the appropriate signatures are in place, come pick up your research package.
Obligations:
In exchange for permission to conduct research in the park, the Jamaica Bay Institute requires the following:
Obtain additional federal, state and local permits as necessary.
Research tag and/or parking permit must be visible while carrying out field work.
Annual updates through completion of an Investigators Annual Report.
Copies of publications and final reports.
Provide a "Summary for Non-Experts" in a brief format (1-2 paragraphs + 1 photo + 1graph) that outlines your goals, methods, and expected outcomes.
Acknowledgement of the NPS and the Jamaica Bay Institute in any publications and reports.
Possible presentation of research results at symposia or seminar series.
Responsible use of park equipment and facilities
For more details please refer to the following documents:
---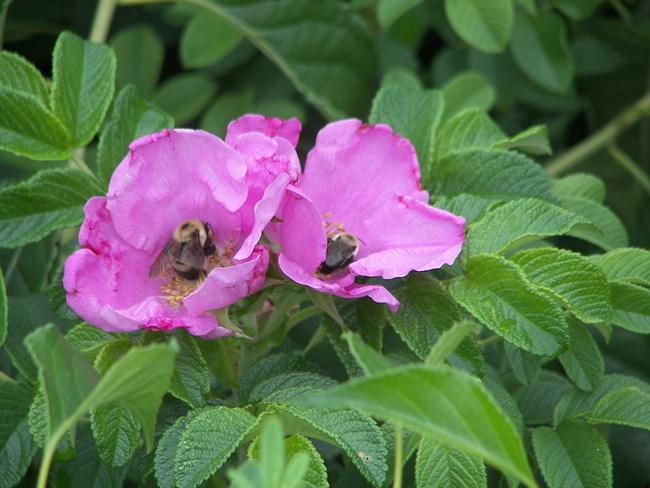 Research Catalog
Jamaica Bay has been the focus of numerous research projects that have contributed to a greater understanding of the park's natural and cultural resources. In spite of all these studies there is always more work to be done. In collaboration with the City University of New York, the Jamaica Bay Institute has compiled a comprehensive research catalog to identify gaps in data to help guide future research efforts.
Each section contains Background, Research Needs and Selected Bibliography
Please click here to download (.pdf)
Sections include:
Coastal Geomorphology
Atmospheric Deposition Monitoring
Aquatic Ecology (Habitat Restoration)
Invasive Aquatic Species
Chemical Contamination
Nutrient Enrichment and Eutrophication
Marine Debris
Plant Ecology
Wildlife Ecology
Warming and Sea Level Rise
Social Sciences
Appendices
---
Outreach Opportunities
The information gathered from a research project is only as good as the people who know about it. Park staff, educators, students, community groups and the visiting public can all benefit from learning about the results of your research project. There are a number of opportunities researchers can take advantage of to expand the audience of your project.
Request a park ranger to accompany you in the field for 2-4 hours. The ranger will document your work with a digital camera and/or camcorder and produce a briefing paper for the rest of the staff and/or the general public. We will provide you with a file of all images or digital footage that can be then used for any of your publications or presentations in the academic field.
Collaborate with the Education Coordinator to develop a 5-30 minute digital slide presentation on your project. This can be shown to interpretive park rangers, education groups, civic organizations, or the general public. The Education Coordinator will be responsible for presenting these slide shows, but will provide you with your own copy.
Host a "Brown Bag Lunch" informal presentation for park employees. The information from this presentation then can be used to create a website or article for the park newspaper. You may also agree to host the same presentation for the public, or work with the Education Coordinator, who will make the presentation.
Provide a "Summary for Non-Experts" in a brief format that outlines your goals, methods, and expected outcomes. This summary will be distributed to park staff, posted on our website, and/or used to create an informational flyer for the general public.
Last updated: May 9, 2018