Outreach and Education opportunities through the Jamaica Bay Institute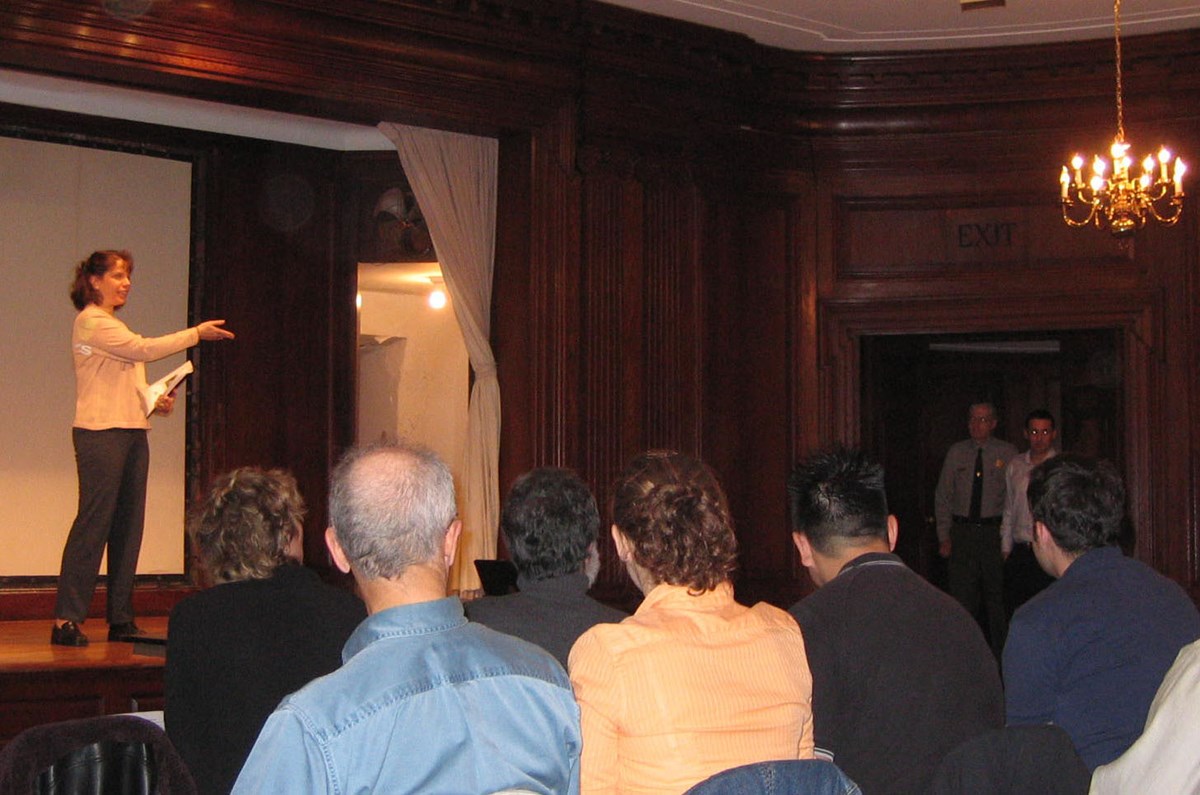 Gateway Research Learning Center offers a variety of educational programs that advance its mission to create a bridge between science and decision making. The Center strives to inform resource managers, educators, and community members about current advances in coastal wetlands knowledge, discovered through on-going research endeavors, in order to foster an improved understanding of the bay's ecological functions and importance in the urban landscape. The Center coordinates and delivers numerous programs throughout the year to learn about responsible stewardship of the bay's natural resources.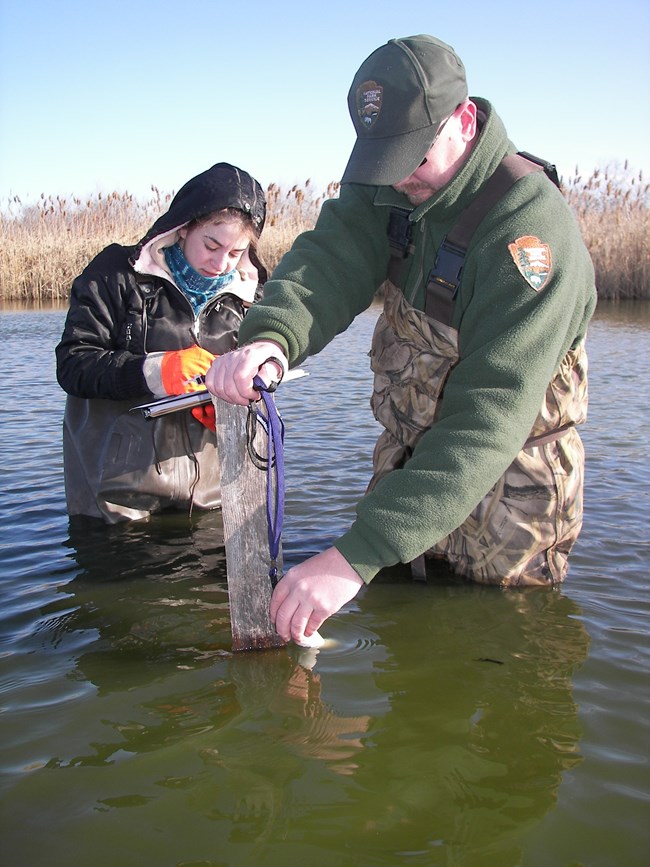 Internship Program

Gateway Research Learning Center's Internship Program enables students to obtain practical experience and meet hands-on training requirements necessary to earn their degrees or explore a profession before pursuing it.
The program is open to graduate and undergraduate students enrolled in an accredited academic institution as well as high school students. College students may be enrolled part-time and full-time.
All students must have a minimum of a 3.0 grade-point average (4.0 scale) to be eligible. Positions are competitive as space is limited. A minimum of 20 hours per week are required for most positions. These positions are unpaid. Park housing may be provided but is very limited.
A valid driver's license is required.
Available positions include (click for details):
Avian Monitoring
GIS/GPS
Habitat Management
Herpetological Monitoring
Journalism/Technical Writing
Photography
Research Librarian
Small Mammal Monitoring
Water Quality
To apply please:
1) Complete the Student Interest Form (Google form)
2) Email us a copy of your latest academic transcripts and a completed Academic Verification Form (.pdf)( .doc)
See the links below for more information and required forms.
Internship Program Overview (.pdf)(.doc)
Internship Duties Form (.pdf)( .doc)
For additional internship opportunities within Gateway NRA please
click here
Gateway Research Learning Center (GRLC) promotes the sharing of scientific data through the delivery of issue driven conferences and symposia. The GRLC has hosted interdisciplinary events and will continue to create opportunities for researchers to speak directly to diverse audiences. Conferences are typically full-day events organized either wholly by the GRLC or in partnership with other agencies or institutions. Proceedings from prior conferences are available either by visiting the publications page or through the pages listed below. News of future conferences and symposia will be announced on this site and through the local media.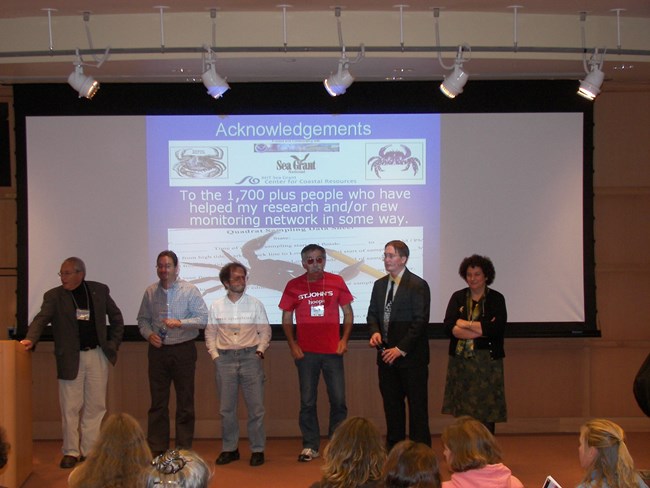 ---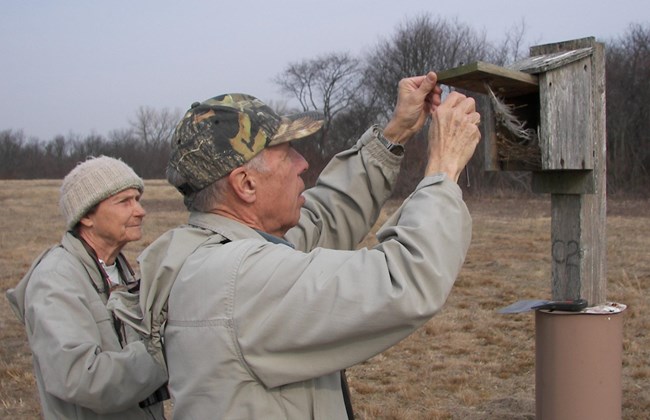 Gateway Research Learning Center welcomes the participation of community members in the research process. Opportunities to interact with senior researchers, take part in the collection of scientific field data, and get involved in restoration efforts are the foundation of this program. Interested individuals or small groups should contact the Research Coordinator to be matched with the needs of research projects currently being directed by park scientists or external investigators. Future opportunities with both local and national relevance are being developed to allow for single event or on-going participation in field activities such as grassland bird counts, bird nest monitoring, vegetation surveys, and aquatic species monitoring.
---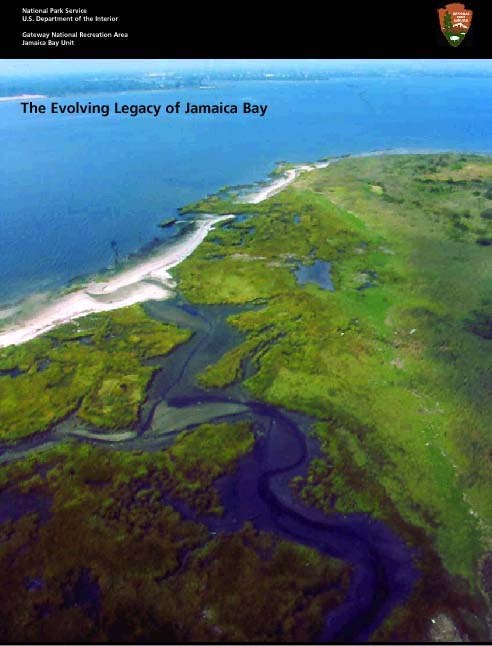 Periodically, Gateway Resource Learning Center produces informative materials. Brochures, waysides, conference booklets and presentations (when available), fact sheets and a variety of educational tools, including educational and curriculum tools for teachers, can be utilized by the public. For your convenience, a repository of electronic copies not found elsewhere on the site have been compiled and are accessible by following this link.
Last updated: May 9, 2018