Gateway Research Learning Center Fellowship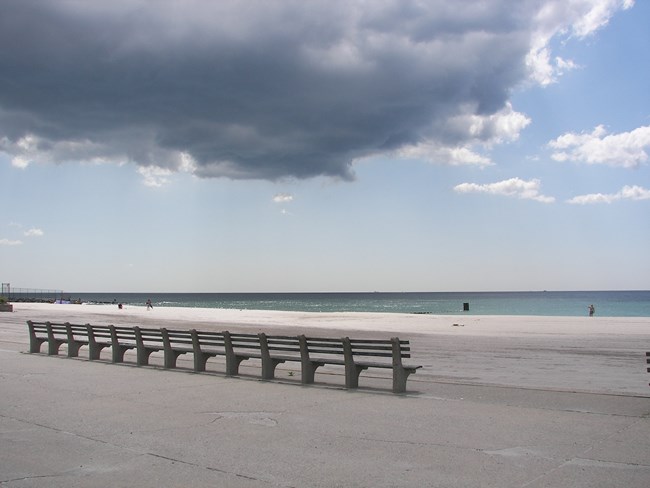 Many complex issues threaten the integrity of natural ecosystems, cultural resources, and visitor experiences at national parks, including Gateway National Recreation Area. To encourage scientific and scholarly research that addresses management issues, the National Park Service and the Gateway Research Learning Center (previously the Jamaica Bay Institute) established the Gateway Research Learning Center Fellowship Program. Research addressing park needs established in the Research Catalog will help park managers understand these challenges and make decisions based on scientifically credible information.
Ecosystems throughout Gateway National Recreation Area range from complex dune systems and beach areas to grassland expanses, miles of shoreline, upland fields, woods, salt marshes and estuarine systems. The variety of habitats and proximity to a densely populated urban area presents a plethora of unique opportunities to study such topics as air and water quality, visitor experiences, the effects of climate change on physical and biological resources and on all aspects of an urban ecological landscape.
The fellowship program is open to academic institutions. Research fellows must be self-directed individuals whose work will contribute to the scientific knowledge of the natural and cultural resources of Gateway National Recreation Area.
The 2011 Fellowship Application period has closed. Please check back for future opportunities.
2011 Application Materials (for reference):
Gateway Research Learning Center Fellowship Program Details
Application Cover Sheet (pdf)(word)
Last updated: February 26, 2015