Relocation of Sandy Hook Maintenance Facilities Environmental Assessment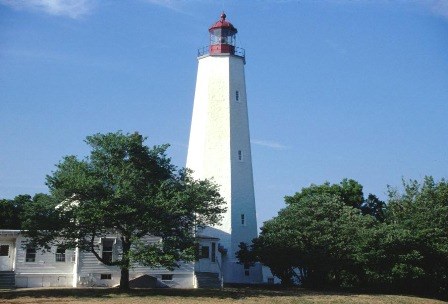 In accordance with the National Environmental Policy Act (NEPA), the National Park Service (NPS) has prepared the Relocate Hurricane Sandy Damaged Maintenance Facilities to More Sustainable Locations Environmental Assessment (EA) as part of a planning process to relocate maintenance operations damaged during Hurricane Sandy at Gateway National Recreation Area, Sandy Hook, New Jersey. The EA evaluates the potential impacts of the proposed action, which is also the NPS preferred alternative, and a no-action alternative, for the proposed Sandy Hook Maintenance Facilities Relocation Project. The NPS preferred alternative includes the construction of a consolidated maintenance facility within the Fort Hancock Historic Post Area. The consolidation would include adaptively reusing Building 49 and Building 65; constructing a new vehicle/equipment maintenance and repair shop; improvements to site access, parking, and circulation as well as adequate vehicle/equipment and materials storage and perimeter security.
We are announcing that the EA will be available for public review and comment for a period of 30 days beginning May 16, 2016 and concluding June 16, 2016. Please go to https://parkplanning.nps.gov/gate to view the EA and submit comments electronically. You are also welcome to mail comments directly to:
Office of the Superintendent
Gateway National Recreation Area, Fort Wadsworth
Attn: Sandy Hook Maintenance Facilities Relocation Project
210 New York Avenue
Staten Island, New York, 10305
Please postmark your comments by June 16, 2016 for consideration.
We also encourage your attendance at an Open House to learn about the latest details of the project, the content of the EA, and to ask questions and share comments. The Open House will be held on May 26, 2016 from 6:00 p.m. to 8:00 p.m. at the Sandy hook Chapel, 26 Hudson Road, Highlands, New Jersey, 07732.
Last updated: May 18, 2016