Environmental Investigations at Great Kills Park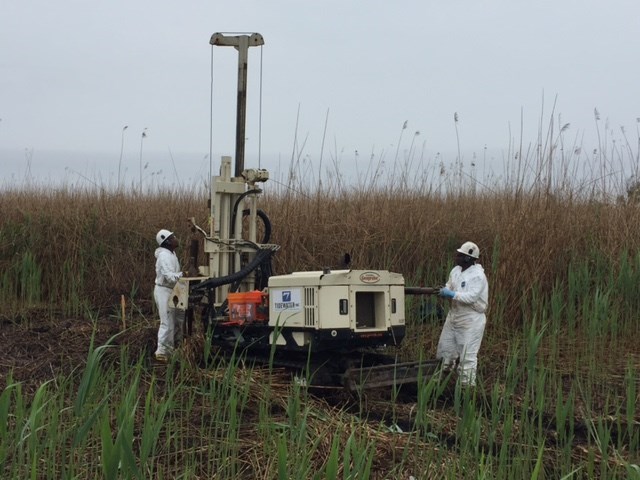 Elevated levels of radioactivity were first discovered at Great Kills Park in 2005 by the City of New York and the U.S. Department of Energy while conducting an aerial survey to develop a baseline radiological map of the city. To ensure the protection of visitors and employees, the National Park Service (NPS) took immediate action to close areas of the park in which the aerial survey identified elevated levels of radioactivity. From 2005 to 2007, NPS worked with federal, state and city agencies to conduct follow-up investigations, which resulted in NPS closing additional areas of the park. In 2007, under the authority of the Comprehensive Environmental Response, Compensation and Liability Act (CERCLA), NPS initiated response actions to assess the extend of the contamination and evaluate potential risks posed to human health and the environment by contaminants within the new defined 280-acre wated filled area (the site). Currently, NPS is undertaking a comprehensive CERCLA Remedial Investigation (RI) to fully characterize both radioactive and chemical contaminants within the Site.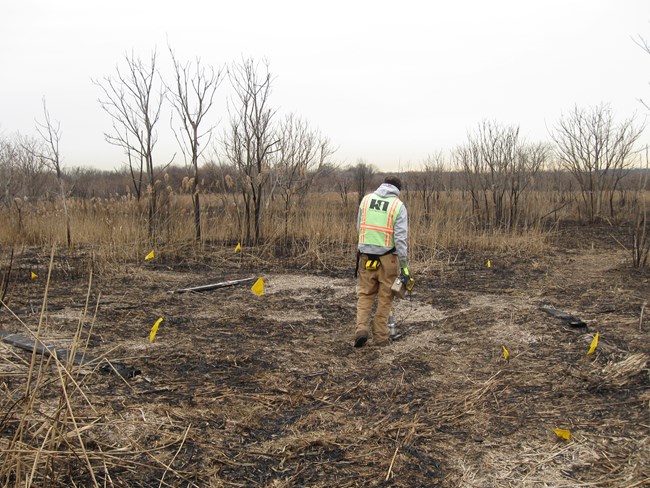 Summary of Environmental Investigations Since 2007 at Great Kills Park Site
AUGUST 2007: PRELIMINARY ASSESSMENT (PA)

NPS conducted a PA at Great Kills Park to investigate suspected radiological contamination possibly associated with an area of the park previously filled with waste. The PA Report provides a site history, technical review, current status (at this time), and recommendations. The report is based on a compilation and review of available literature and interviews with person knowledgeable about the site. The PA report established that
1. the primary contaminant at the site appears to be radium (Ra-226) and radioactive decay products (detected at elevated levels at five locations within the site);
2. risk of exposure may be reduced by fencing off suspect areas; and
3. contaminated soil from the five locations should be removed and disposed of properly.
JANUARY 2009: INTERIM RESPONSE ACTION (IRA)

NPS initiated an interim response action to excavate and remove seven radioactive hotspots (areas with elevated radioactivity) located near the baseball fields and the model airplane flying field at Great Kills Park, which had been identified during prior radiation surveys. During soil removal, two discrete radium source items were discovered. It was this recovery and finding of additional hotspots during the IRA that led NPS to close the former waste disposal area to park visitors as a precaution until a comprehensive investigation could be completed. A summary of activities conducted, response action results, and findings and conclusions is documented in the Interim Response Action Report (November 2010).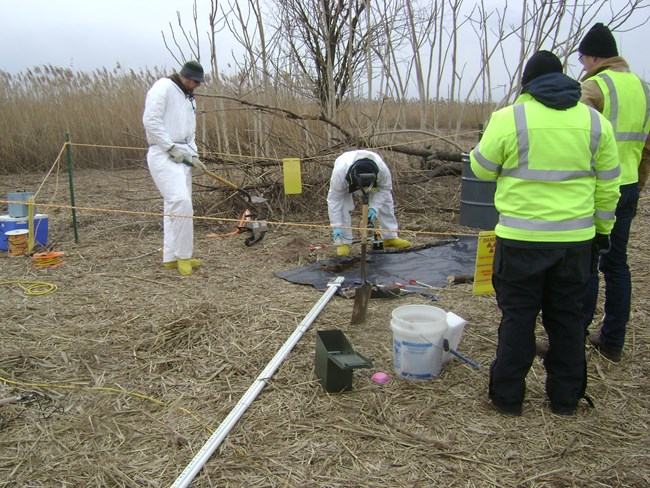 JUNE 2015: TIME CRITICAL REMOVAL ACTION (TCRA)
On July 31, 2012, the NPS Northeast Region Director authorized the decision to conduct a TCRA (pursuant to CERCLA) at Great Kills Park. From 2012 to 2015, NPS conducted radiological surveys and developed a map of surface radiation readings. Based on this investigation, NPS prioritized the removal of 37 locations with elevated radioactively-contaminated soil and discrete radioactive sources. Additionally, NPS installed perimeter fencing with warning signs and gates to restrict access to the impacted areas. The results of the TCRA demonstrated that radioactive sources are commingled with other waste fill material and are distributed throughout Great Kills Park in the former waste disposal area. A TCRA Completion Report (June 2015) documents the summary of TCRA events.
2016: REMEDIAL INVESTIGATION/FEASIBILITY STUDY (RI/FS)
Based on the findings of the TCRA, NPS determined that a Remedial Investigation/Feasibility Study (RI/FS) pursuant to CERCLA, is necessary to fully characterize the extent of contamination that may pose a risk to human health or the environment and to evaluate permanent remedial alternatives to address the contamination.

In early 2016, NPS divided the 280-acre waste filled site into two Operable Units (OUs). OU1 is a 43-acre area of the site situated within and along the northeastern portion of the park; OU2 includes the 237-acre area outside of OU1. The NPS established OU1 and accelerated the investigation of this area to inform construction planning for the USACE Civil Works South Shore of Staten Island Coastal Storm Risk Management (SSSI CSRM) Project which may be sited within or adjacent to OU1.

The environmental investigation of OU1 was completed in 2017. Currently, NPS is developing work plans to continue the investigation of OU2 in the summer of 2018. NPS's approach under CERCLA is to combine the data obtained during the OU1 investigation with the OU2 data and prepare a comprehensive site-wide RI report.
SEPTEMBER 2017: DRAFT FINAL HISTORICAL SITE ASSESSMENT/RECORDS SEARCH SUMMARY REPORT
In accordance with the Great Kills Park Historical Site Assessment/Records Search (HSA/RS) Task Plan (December 2015), NPS conducted research and prepared a Draft Final HSA/RS Summary Report, meeting the objectives to gather historical information regarding:
1. existing site data;
2. past site operations and waste disposal practices;
3. type, depth, and aerial extent of waste present at the site;
4. potentially contaminated areas, and potentially contaminated media; and
5. pathways of exposure, exposure target, sources and nature of release.
The HSA/RS Summary Report was conducted in accordance with MARSSIM, the Multi-Agency Radiation Survey and Site Investigation Manual, which correlates to a Preliminary Assessment pursuant to CERCLA. Information collected and presented in the HSA/RS is being used to inform the investigation of the site.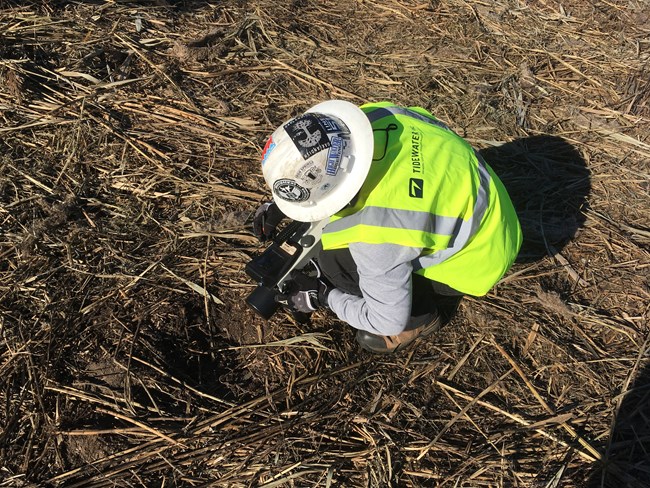 NOVEMBER 2017: FINAL ENVIRONMENTAL INVESTIGATION REPORT (EIR) FOR GREAT KILLS PARK OPERABLE UNIT 1
In 2016, NPS initiated investigation activities within OU1 of the Great Kills Park site, pursuant to its lead agency authority under CERCLA. The investigation involved two phases of fieldwork; both occurred in 2016. Findings of the investigation showed that historical operations created a well-mixed, but heterogeneous source of contamination that is widespread throughout OU1, and corresponds to an impacted area covering approximately 32 acres and comprising approximately 284,000 cubic yards of impacted media. The primary site contaminants include metals, polycyclic aromatic hydrocarbons (PAHs), polychlorinated biphenyls (PCBs), dioxins,/furans, and radionuclides at levels that exceed project screening benchmarks and may pose a risk to human health and the environment. As a result, future response action under CERCLA at OU1 will consider the design of the SSSI CSRM project, and all existing engineering (i.e. fencing and signage) and institutional controls (i.e., administrative requirements for access to the site) will be maintained to manage exposure to contaminants. A summary of the investigation and its results are documented in the Final EIR Report.
Last updated: April 16, 2019