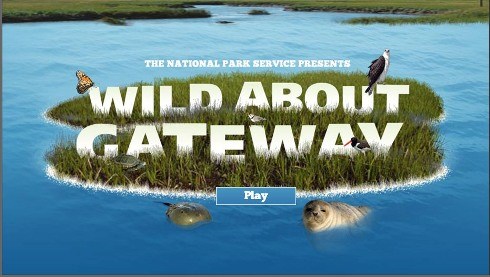 Get "Wild About Gateway"
Hey kids, play our new online game. See if you can get all the animals home. Click here to play the game.
Calling Young Artists!
If you made a drawing, painting, poem or story about your visit to Gateway, YOU could be a featured artist at the Jamaica Bay Wildlife Refuge! Selected artworks will be displayed in our gallery. Simply bring your creation to the Jamaica Bay Wildlife Refuge Visitor Center, or mail it to:

Jamaica Bay Wildlife Refuge - Young Artists
Gateway National Recreation Area
Floyd Bennett Field, Building 69
Brooklyn, NY 11234
Be a WebRanger!
Kids of all ages can learn about our national parks and the work of park rangers in dozens of challenging games and activities on the WebRangers website. While you're visiting, answer our Question of the Day and see what other Web Rangers have to say. Come in and have a great time!
WebRangers: Investigate Global Connections
With climate change, nature will begin to rearrange itself, and our ability to protect and manage national parks will be challenged. Shifts in climate can create earlier snowmelt, a slight increase in summer temperatures, and a slight decrease in rainfall which can combine to change the intensity of forest fires, or render forests more susceptible to pests and diseases. Learn more on how climate change affects plants and animals, and their reactions.