Be A Junior Ranger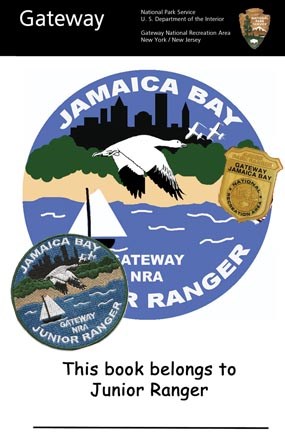 Jamaica Bay Junior Ranger Program
This self-guided Junior Ranger program is now available year-round for children ages 7-12. Pick up a booklet at the Floyd Bennett Field Ranger Station and the Jamaica Bay Wildlife Refuge. The booklet contains self-guided activities at Floyd Bennett Field, Fort Tilden, Jacob Riis Park, and the Jamaica Bay Wildlife Refuge. After completing one section, children will receive the Junior Ranger Badge, and a certificate for that site. Then, they will receive a certificate for completing the next two sites. Finally, upon completion of all four sections of the booklet, children receive the Jamaica Bay Junior Ranger Patch! For more information call 718-338-3799 or 718-318-4340. Download Jamaica Bay Junior Ranger Program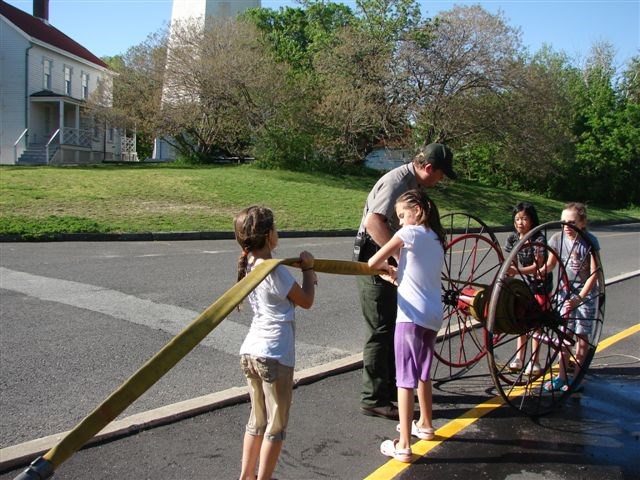 Sandy Hook Junior Ranger Program
Pick up the Sandy Hook Junior Ranger Booklet at the Visitor Center. Upon completion of the booklet, children receive a Junior Ranger badge.
For information call the Sandy Hook Visitor Center at (732) 872-5970.
Summer Junior Ranger Programs at Sandy Hook
A program for ages 7-14 is offered several times during the summer and fall. Children learn the importance of protecting our National Parks and how park staff work together to protect both visitors and park resources.
For children ages 4-6, Junior Junior Ranger Programs are offered weekly in the summer. Each week a different topic is explored through a craft and a short trip.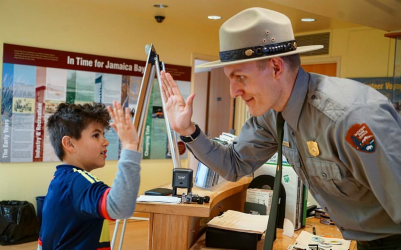 Virtual Junior Ranger Program
You don't need to leave your home to learn about Gateway! Answer some questions and earn a virtual badge.
Visit our virtual junior ranger page to begin.


Last updated: April 16, 2020