Connecting Students to Nature and History
Hunt for monarch butterflies, fire an air-powered cannon, and study the unique habitats that surround America's largest metropolitan area.  Every year, over 22,000 students and their teachers from New York and New Jersey experience the wonders of Gateway National Recreation Area – be one of them!
Teachers - learn more about teacher-created lessons, the Teacher Ranger Teacher program, and other educational opportunities at Gateway.
Read More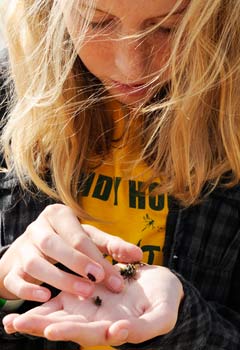 Last updated: July 13, 2016