Professional Development
Gateway offers teachers several professional development opportunities in Jamaica Bay. Education workshops at Gateway are designed to create a collaborative community between teachers and scientists that will allow teachers to involve their students with researchers doing actual scientific work in the park.
All Teacher Workshops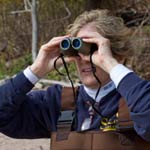 Teacher Workshops
Learn More
Spend a summer among the salt marshes and beaches of Gateway and help develop educational programs for the National Park Service!
All Teacher-Ranger-Teachers
Teacher Ranger Teacher
Learn More