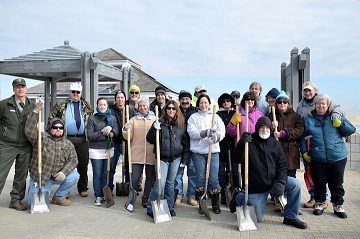 Join us!
There are many options for volunteers : group, individual, internships and special projects. They all offer different experiences. Group volunteering is typically low skilled labor intensive one time events such as beach cleanups and camp ground maintenance. Individual volunteering is for you if you would like to help with visitor use assistance or tours that require recurring participation. Check on our current volunteer opportunities to find out more.
Join our Mailing List to receive updates on volunteer opportunities!
If you would like to volunteer, or if you have any questions, contact VIP/Volunteer Coordinator Keith White via email or call 718-354-5109.