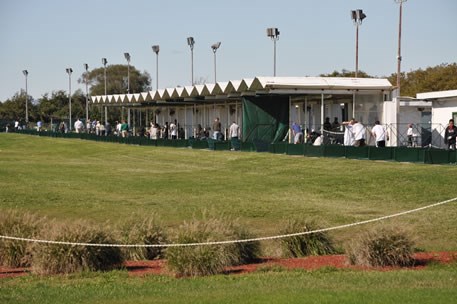 The National Park Service is requesting bids to lease facilities which include a driving range and mini-golf course located on Flatbush Avenue and Pitch and Putt golf course and associated structures at Jacob Riis Park. See the attached "Offered Lease" for complete terms of occupancy. Site visits can be made by appointment only through the Business Management Division at Gateway National Recreation Area by emailing gateway_bmd@nps.gov (
e-mail us
).
The Request for Bids (RFB) can be found
here
.
Below are the necessary attachments.
Attachment A: Description of Premises
Attachment B: Lessee Required Improvements
Attachment C: Sample Lease
Attachment D: Sample Transmittal Letter
Bid forms must be enclosed in a sealed envelope and received by the Superintendent of Gateway National Recreation Area no later than December 30, 2016 by 1:00 p.m. The face of the sealed envelop shall show the bidder's name and address, along with the receiver's address as follows:
CONTAINS BID -- MAILROOM DO NOT OPEN
Superintendent
Gateway National Recreation Area
210 New York Avenue
Staten Island, NY 10305
Attn: Golf Services
Telephonic bids, faxes, e-mail and other means of transmittal will not be considered. Bid submittals will not be returned. Submissions posted prior to December 30, 2016 but not received by NPS until after December 30, 2016 will not be considered.