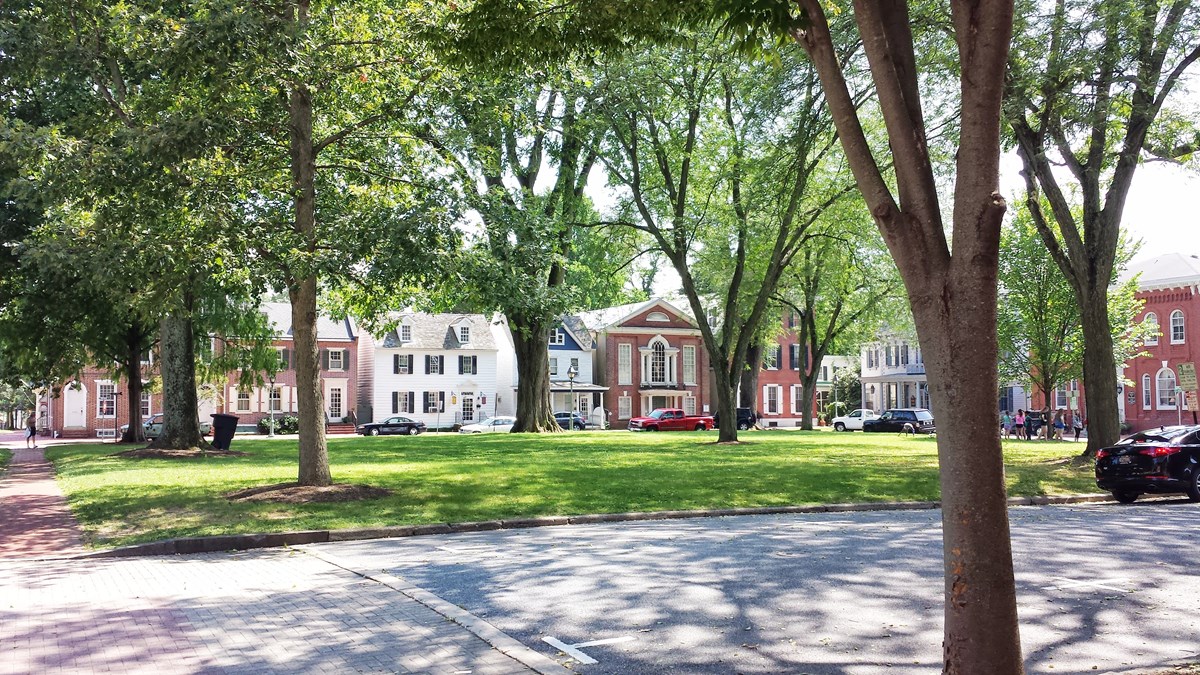 Site Description
William Penn established the town of Dover in 1683. As surveyed in 1717, the town featured three public squares including The Green. Surrounded by government buildings, shops, homes, and taverns, The Green became the heart of Dover. During the American Revolution, it was the setting for troop reviews, markets, and public gatherings. On December 7, 1787 thirty delegates, ten from each county, met at the Golden Fleece Tavern facing The Green and ratified the United States Constitution, giving Delaware a place of honor as "The First State."
Hours of Operation
The Green itself is open sunrise - sunset; however, educational tours are available through First State Heritage Park on
Monday through Saturday:
9:00a.m.- 4:30p.m.
Sunday:
1:30p.m.- 4:30p.m.
Special Closures:
State Holidays
Location
25 The Green, Dover DE 19901
Contact Information
This site is interpreted by our partners at First State Heritage Park. For questions regarding tours, special programs, or hours please visit their website or call them at (302) 739-9194.