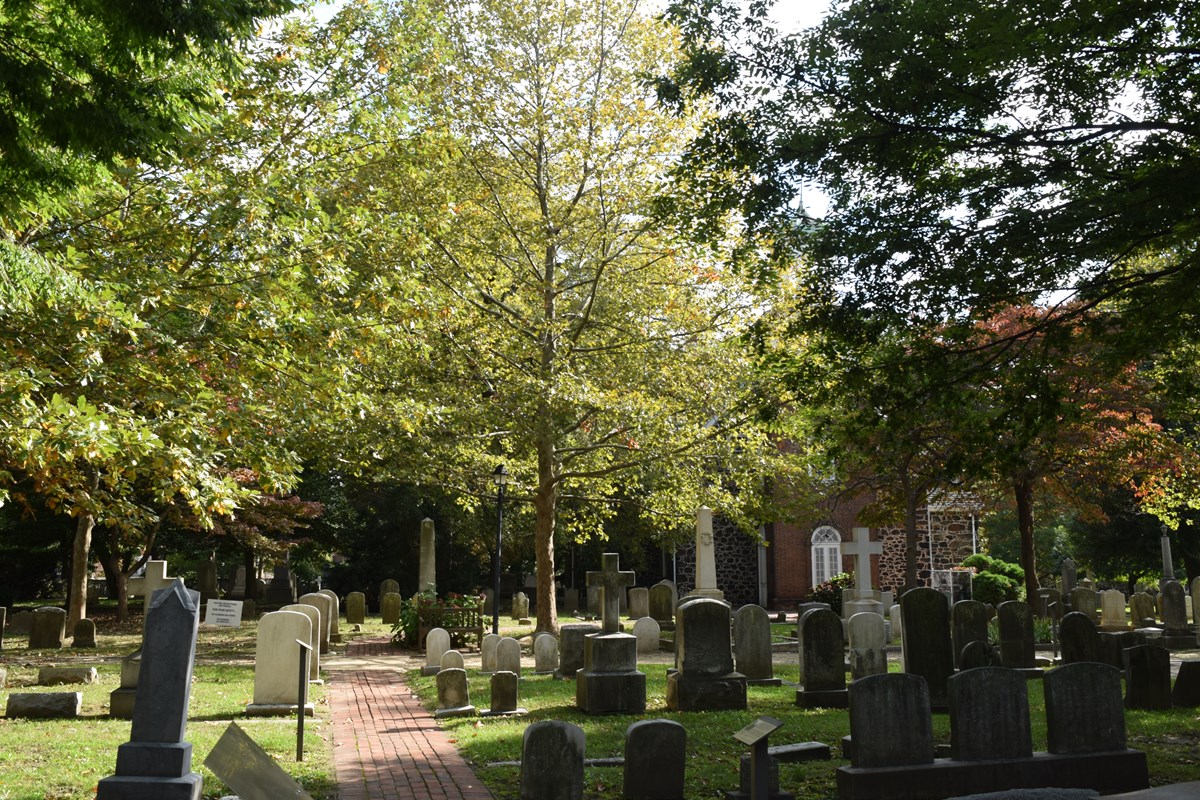 Site Description
In 1699, Swedish and Finnish settlers finished building what is now called the Old Swedes Church in Wilmington, Delaware, and just a short walk from Fort Christina. Much of the original church stands today and is celebrated as the oldest church in America still used for worship.The church has preserved records of life of early settlers and many are buried at the graveyard on site.
Hours of Operation
March:
Wednesday - Friday: 1:00p.m.-4p.m.
Saturday: 10:00a.m.-4:00p.m.
Morning tours are available by appointment only.
April through December:
Wednesday - Saturday: 10:00a.m.-4:00p.m.
January & February:
By appointment only.
Special Closures:
December 24th - December 26th
New Years Day
July 4th
Thanksgiving Day and the day after
F
ees & Passes
There is no fee to visit Fort Christina, but Old Swedes Church and the Kalamar Nyckel Foundation do charge a small fee. Together, these three sites beautifully illustrate the founding of the New Sweden colony. If you are interested in visiting all three sites you can purchase a Christina Cultural Trail Pass. The passes can be purchased at Old Swedes Church, or the Kalmar Nyckel Foundation. If you only want to visit Fort Christina there is no fee for tours.

3-for-1 Christina Cultural Trail Pass
Passes are $8 for a single pass, or $25 for a family of four.
Location
606 N. Church Street, Wilmington DE, 19801
Contact Information
This site is interpreted by our partners at the Old Swedes Foundation. For questions regarding tours, special programs, or hours please visit their website or call them at: (302) 652-5629