Beaver Valley
Made up of roughly 1,100 acres of rolling agricultural fields and pastures, forested hills, and stream valleys. These beautiful features are characteristic of the cultural landscape of the larger Brandywine Valley in northern Delaware and southern Pennsylvania. Dotted with farmsteads and laced with winding roads, the property reveals evidence of an 18th century English Quaker settlement and the vision of William Pool Bancroft, a 19th century Quaker industrialist who hoped to preserve Beaver Valley for future generations.
Compare the different seasons by sliding the bar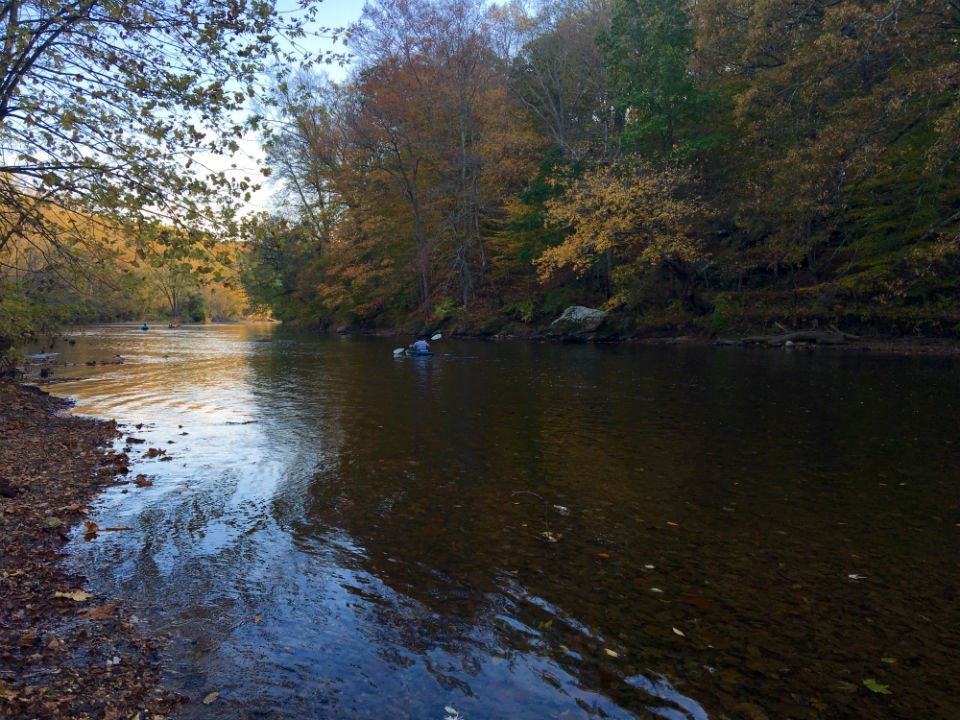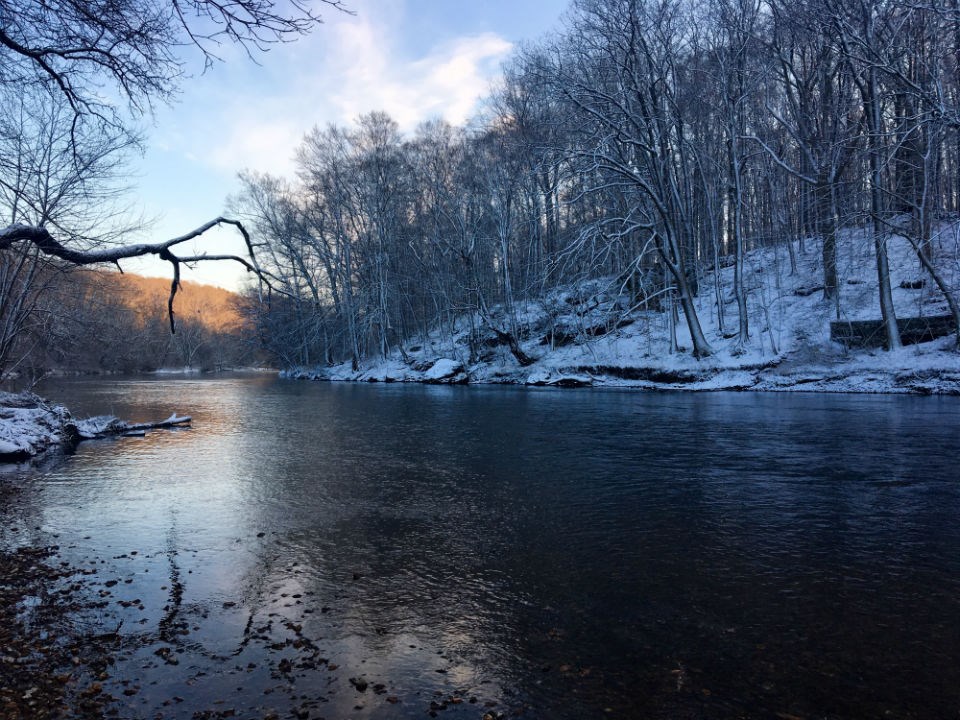 A person in a kayak travels down the Brandywine Creek on a mid fall day.
Looking down the Brandywine Creek after a snow fall while the sunsets on the water.
---
Learn and Explore
Things To Do
Visitors can enjoy over 18 miles of trails by hiking, running, biking, or horseback ridding. While on the trails visitors may stumble upon ruins from the early English Quaker Settlement that once flourished throughout the Brandywine Valley. Visitors can access the water for fishing or using their approved non-motorized water crafts. 
---
Rules and Regulations
Pets must be leashed (six feet or less) or other wise physically restrained at all times. 
This is a carry-in carry-out park, meaning that no trash should be left behind when you leave. 
Alcohol and other controlled substances are prohibited. 
---
Location and Map
This area is located at: 39.833690 - 75.574920
For a printable trail map of Beaver Valley, 
click here.
---
Hours of Operation
Beaver Valley is open daily, sunrise to sunset.
---
Contact Information
For additional questions regarding Beaver Valley please contact us at:
Phone: (302) 478-2769
E-mail: 
firststate@nps.gov
Last updated: November 30, 2018