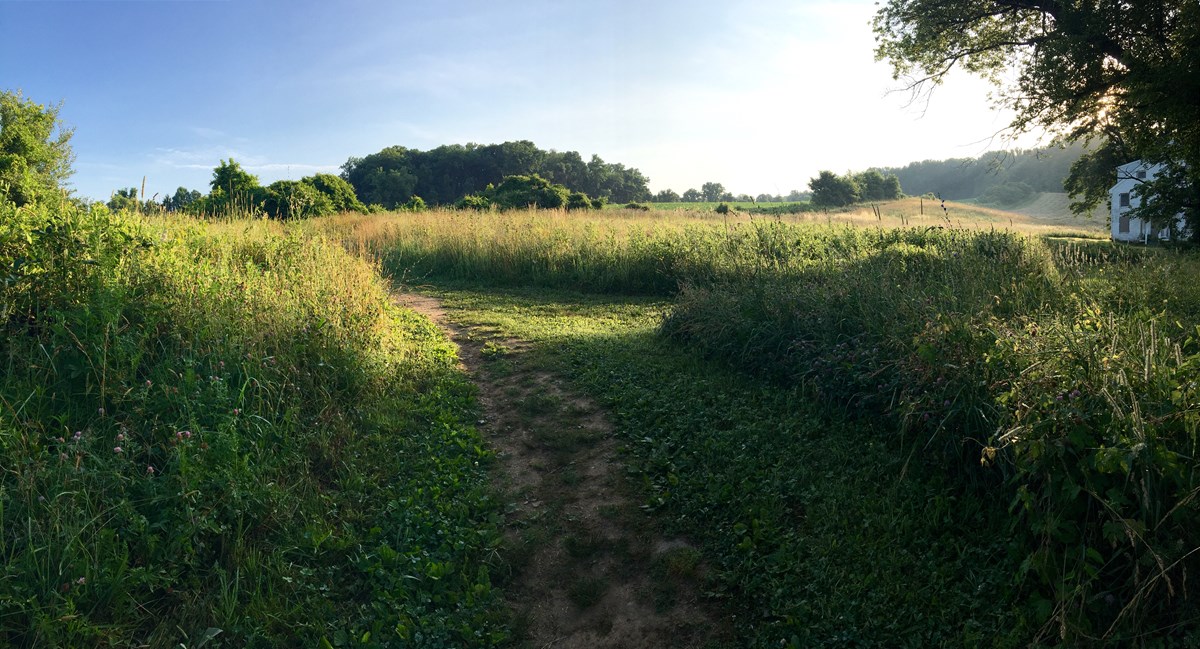 Site Description
Beaver Valley consists of 1,100 acres of rolling hills and wooded areas located along the Brandywine River, and has just over 200 acres that cross the arched border into southern Pennsylvania.The arched border is part of a circle drawn from the Old New Castle Courthouse establishing the boundaries of the British colonies of Pennsylvania and Delaware in the 17th century.

This land was first deeded to William Penn and reflects early Quaker settlement patterns and Native American migration. In 1906, William Bancroft purchased this bucolic property to preserve the beauty of the Brandywine Valley for future generations. Since then, it served as a privately-owned park until donated to the National Park Service in 2013.
Hours of Operation
This area is open daily, sunrise to sunset.
Location and Map
This area is located at: 39.833690 - 75.574920
For a printable trail map of Beaver Valley,
click here.
Rules and Regulations
Pets must be leashed (six feet or less) or other wise physically restrained at all times.
This is a carry-in carry-out park, meaning that no trash should be left behind when you leave.
Alcohol and other controlled substances are prohibited.
Contact Information
For additional questions regarding Beaver Valley please contact us at:
phone: (302)475-2769
e-mail us