History of Fort Christina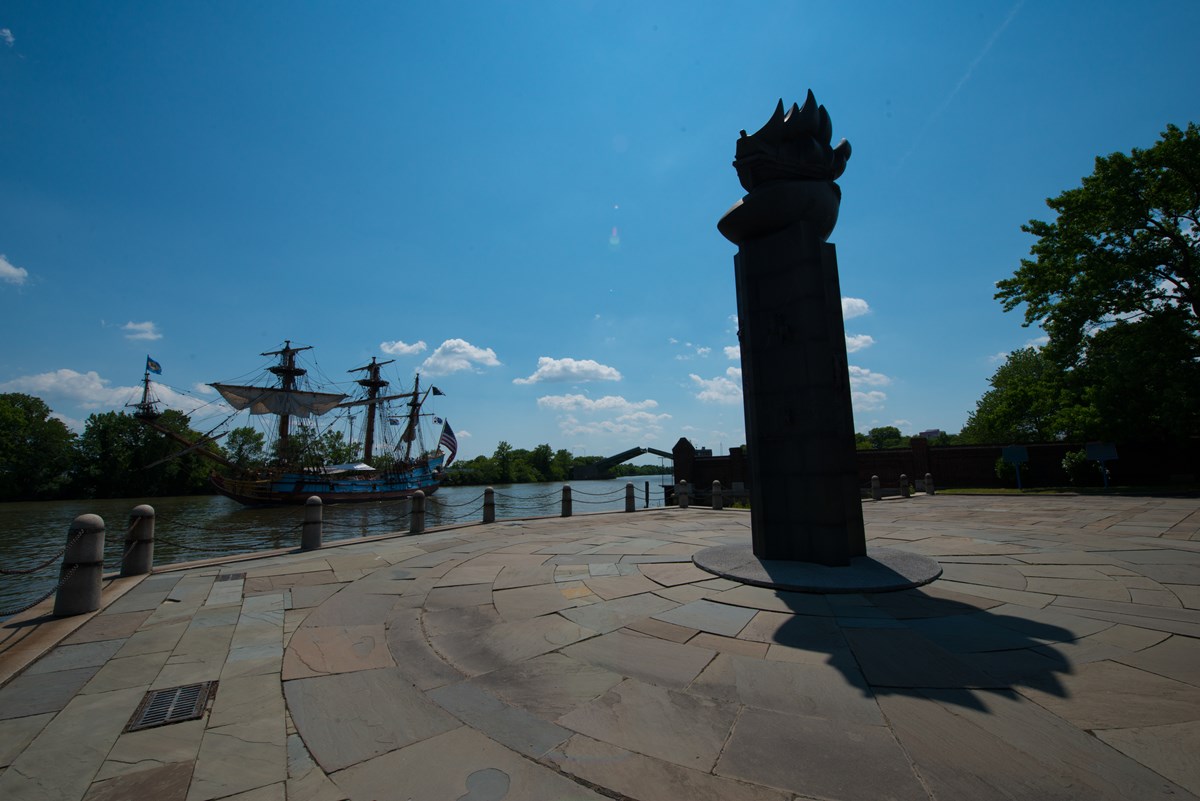 Learn and Explore
It was here, in 1638, along the banks of the Christina River over 375 years ago, that the first Swedish and Finnish American settlers aboard the Kalmar Nyckel and the Fogel Grip landed. The wharf of rocks is all that remains of the first landing.

After the Swedes purchased land from the Lenape Indians, they built Fort Christina and set up a thriving community based on fur- trading and farming. In 1655, the Dutch, looking to strengthen their control of the fur trade attacked and captured Fort Christina. However, when Delaware fell to the English in 1664, it was the Swedish settlement that remained the heart of the village spreading along the banks of the Christina and becoming, in the next century, Wilmington.

In 1938, the State of Delaware created a park which contained the rocks of the first landing and would home the gifted Swedish Tercentenary Monument to celebrate the 300th anniversary of the Swedish colonization of the area. 

The monument was gifted by the Prince of Sweden to the United States and depicts the Swedish colonial vessel, the Kalmar Nyckel, surmounting a granite column. It was crafted in 1938 by Carl Milles, containing mini sculptures that can provide insight into the unique history surrounding the Fort. The dedication of the monument was attended by U.S. President Franklin D. Roosevelt, Crown Prince Gustav Adolf, Crown Princess Louise, and Prince Bertil.
Last updated: November 30, 2018