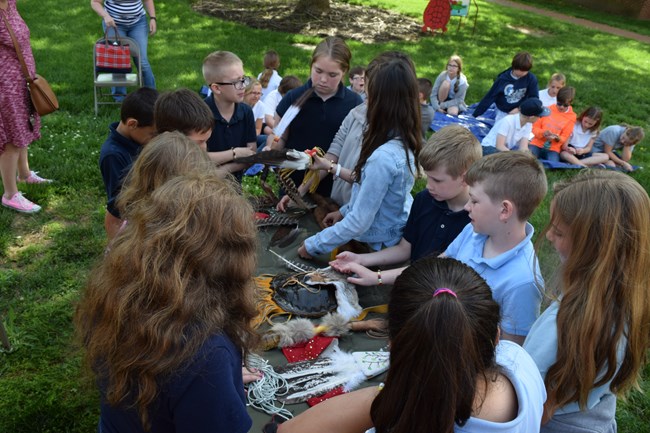 Annual Events:
Contact the park's Volunteer Coordinator to get involved with the following events.
ArCH Preservation Education Days (May)
Help inspire youth this spring, as they learn about Delaware's Preservation history through interactive, education stations that center around Art, Culture and History. First State NHP received a grant from the National Park Foundation to pay for the transportation costs of all title-one participating schools!
Join us at this event by volunteering - we need your help!
These education days happen during the school day (8am-3pm) on May 7, 9, 14, and 16, with rain dates being May 21 and 23. We need assistance with behind the scenes operations including set-up and tear-down, leading student groups around to stations, and at education stations with delivering programs.
Market Fair (November)
Additional information on available positions will be posted closer to the event.