Volunteer Opportunities at Old Swedes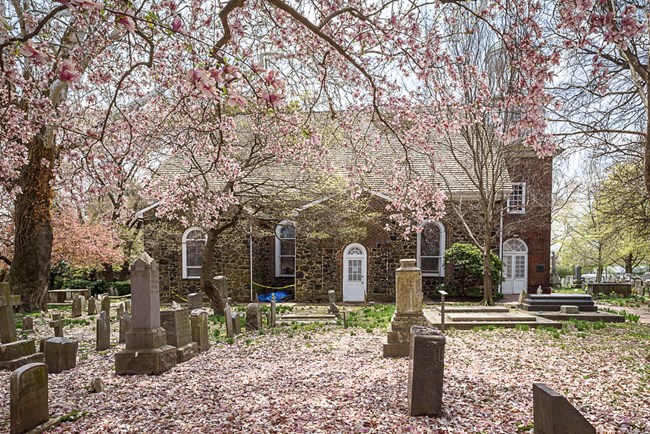 Current Opportunities:

In this position volunteers may work independently or with staff members to
provide services to visitors including interpretive tours, visitor center information, administrative services, assist with volunteer events, and fill other positions determined by the event or site coordinator.
Volunteers will help with mail and correspondence, computer use, database entry, filing, updating memberships, assisting with inventories, and other duties as assigned by the site or event coordinator.
Volunteers will work as a team to assist with grounds care (including pruning,
planting, mulching, overall plant maintenance), water and weed landscaped areas, prune small trees and shrubs to maintain size, assist in landscape construction and development, identify and remove invasive species, keep grounds free of debris (including litter and tree limbs), and clean gravestones.
Volunteers may work independently or in small groups to collect litter, work behind the scenes at one of the tables during the event, hand out supplies to other volunteers, and fill other positions as determined by the event or site coordinator.

For information on volunteering at special events throughout the year, contact the park's volunteer coordinator.
Last updated: April 30, 2021