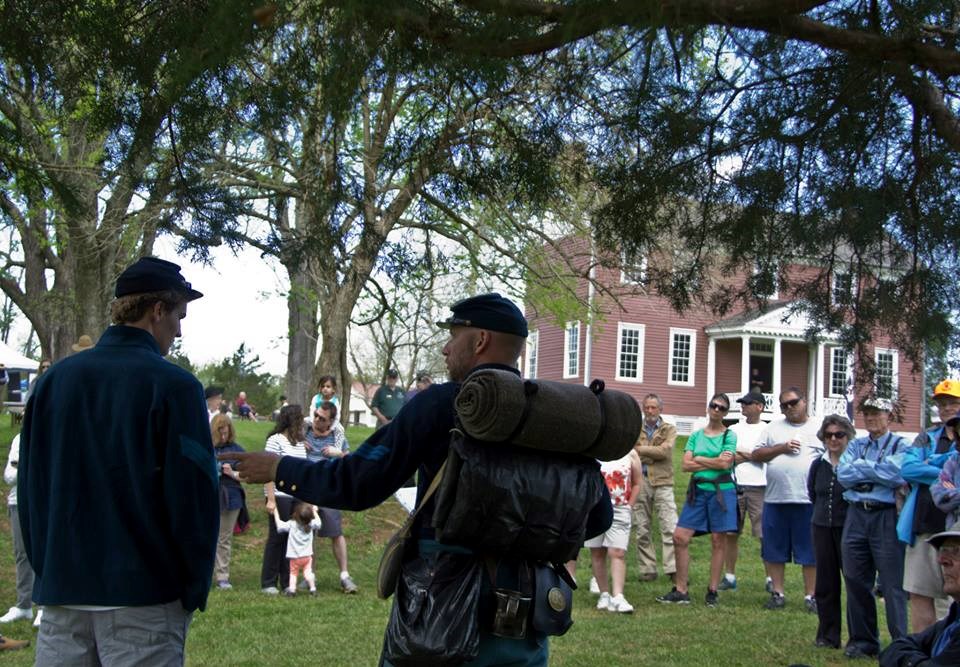 On the weekend of May 5-6, 2018, the National Park Service, in conjunction with multiple living history groups, will host a full-spectrum event covering unique aspects of the Battle of the Wilderness. Depictions of cavalry, artillery, infantry, civilians, and notable leaders will help convey the stories of what happened here before, during, and after the battle. These programs are free and suitable for history buffs and the general public alike. Families are encouraged to interact with the reenactors or pick up a free Junior Ranger activity booklet.
Visitors should come to Ellwood Manor, 36380 Constitution Highway (Route 20), Locust Grove, VA, 22508. Ongoing demonstrations will occur between the hours of 10:00am and 4:00pm on Saturday and Sunday.
This is an all-day event. See the itinerary below for specific demonstration times:
.
Event Itinerary
Saturday, May 5:
Infantry Demonstrations: 10:00 & 1:00

Cavalry Demonstrations: 11:00 & 2:00

Artillery Demonstrations: 12:00 & 3:00

Soldier Encampments: Open 10:00-4:00

Meet General U.S. Grant Throughout the day


Sunday, May 6:

Infantry Demonstrations: 10:00 & 1:00
Cavalry Demonstrations: 11:00 & 2:00
Artillery Demonstrations: 12:00 & 3:00
Soldier Encampments: Open 10:00-4:00
Meet General U.S. Grant Throughout the day

Ellwood Manor: 36380 Constitution Highway (Route 20), Locust Grove, VA 22508



See the following pages for more detailed information on participating units:
Participating Units:

3rd U.S. Regular Infantry

2nd U.S. Cavalry, Comp'y H

Company K, 1st South Carolina Infantry

The Civil War Impressionist Association

The Civil War Civilians of Spottsylvania