Virtual Tour Stop, Upper Pontoon Crossing Site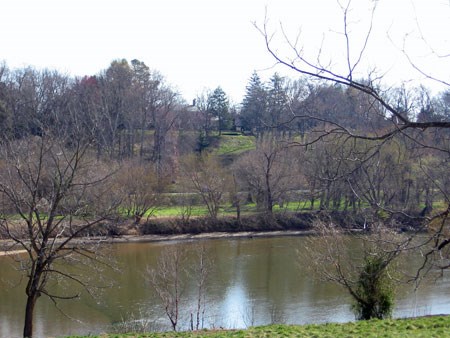 Early on the morning of December 11
th,
Union engineers attempted to construct several pontoon bridges across the Rappahannock River into Fredericksburg. General William Barksdale's Mississippi riflemen forced the workmen away from the river bank. The Federals responded with a massive artillery bombardment. No American city has ever gone through a heavier bombardment in a 24-hour period. Barksdale's men took cover in basements and cellars.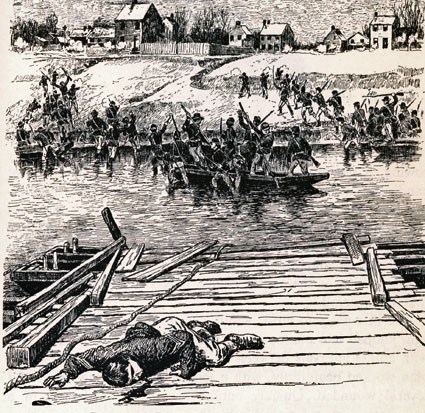 When the bombardment ended, the Mississippians returned to their posts and shot at the engineers who had returned to the river bank. Union infantry soldiers then rowed across in pontoon boats to establish a bridgehead, the first time American soldiers had come under fire while attempting to establish a bridgehead or beachhead.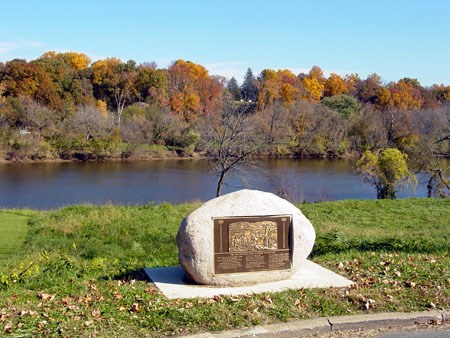 The 7th Michigan Regiment crossed the river in pontoon boats to establish a bridgehead. A monument to this unit now stands at the intersection of Sophia Street and Hawke Street where the Michigan boys came ashore.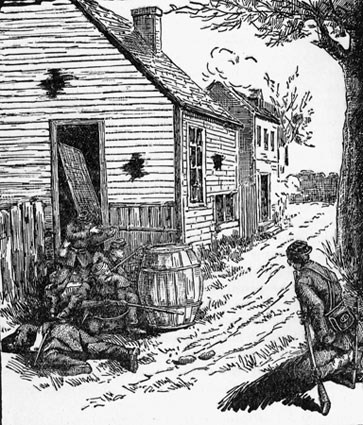 After the 7th Michigan established a bridgehead, more Union soldiers came across to their support and fighting in the streets broke out. A
walking trail brochure
describes the street fighting.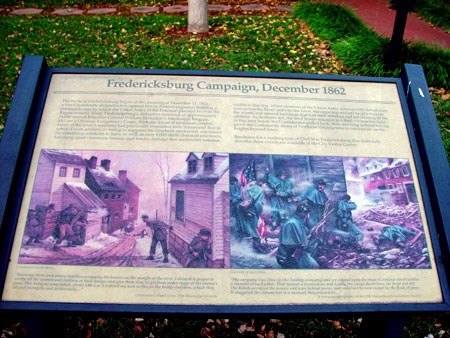 While the street fighting did not last long and did not involve large number of troops, the fighting was very intense. After dark, the Confederates fell back to their position on the high ground west of town.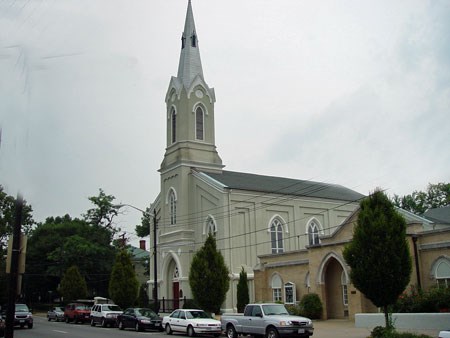 Fighting in the streets eventually reached the Baptist Church which earlier in the day had been struck by numerous cannon projectiles during the bombardment of the city.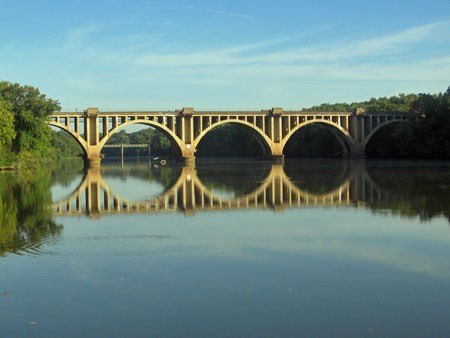 Continue to Virtual Tour Stop, Middle Pontoon Crossing Site
Last updated: July 11, 2015