Sunken Road/Stone Wall Sector of Fredericksburg Battlefield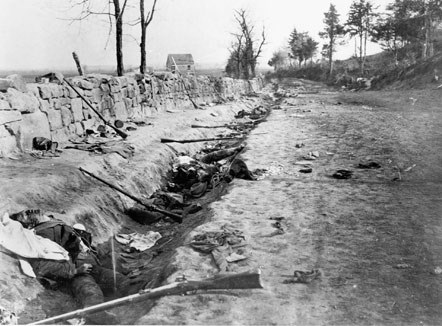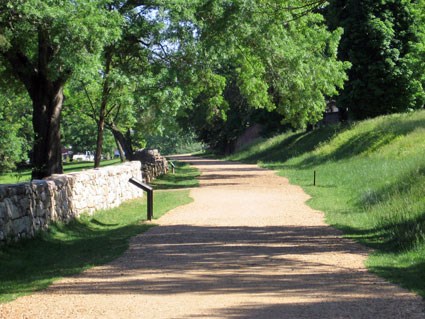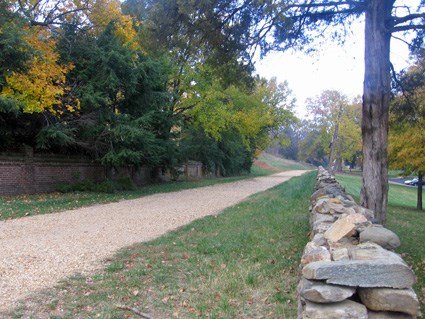 Click here for a brochure for walking along the
Sunken Road and Stone Wall.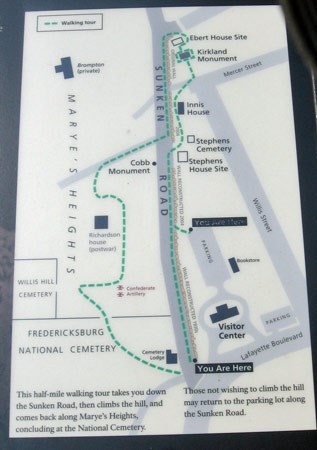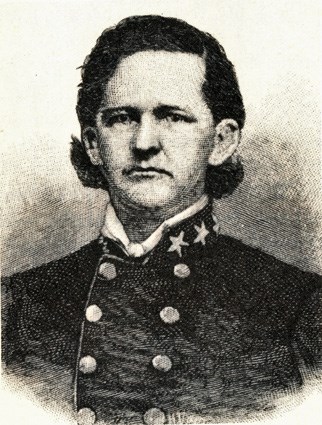 Early in the battle, General Thomas R.R. Cobb was mortally wounded within sight of the house where his mother was born. As the primary writer of the Confederate Constitution, Cobb was the best known soldier killed in the Battle of Fredericksburg.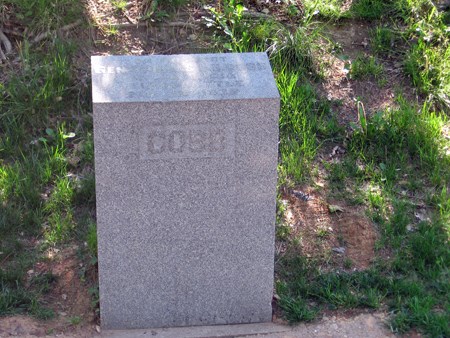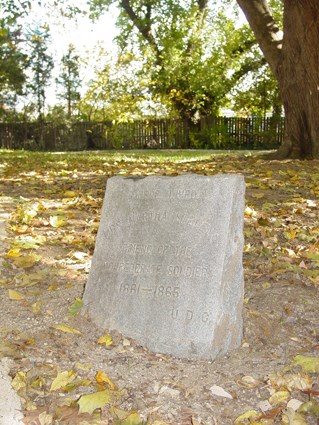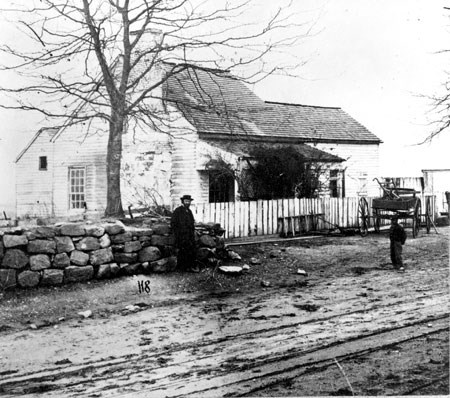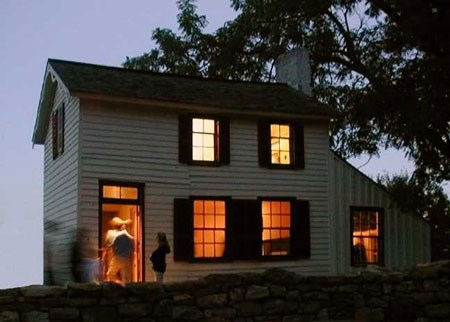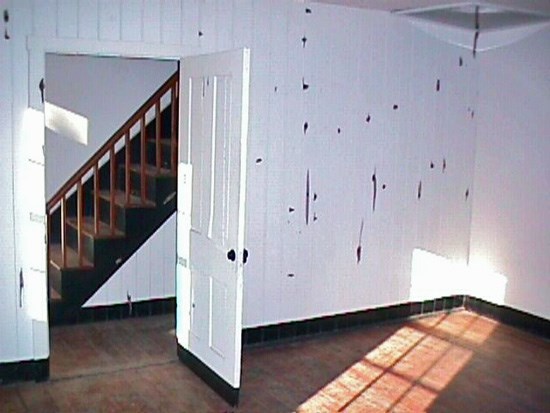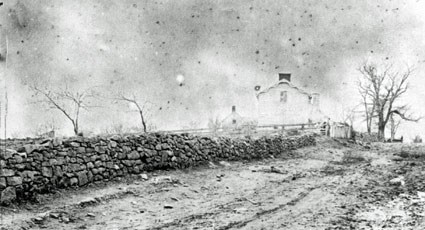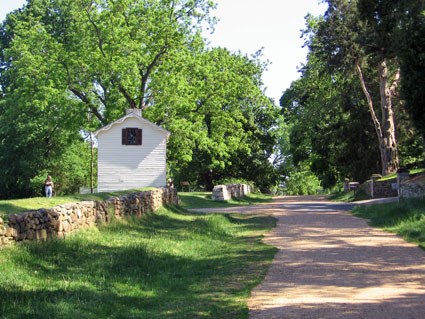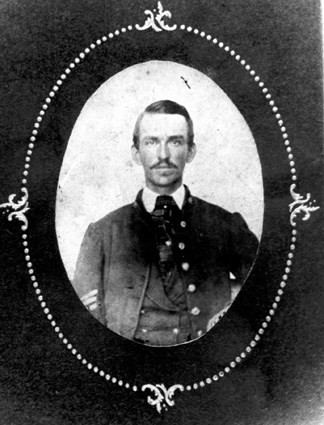 On December 14, the day after the major assaults, thousands of injured and suffering Union soldiers in front of the stone wall cried for help. Richard Rowland Kirkland, a 19 year old sergeant from South Carolina, voluntarily risked his life to take water and provide assistance to the suffering Union soldiers. He later became famous as the Angel of Marye's Heights.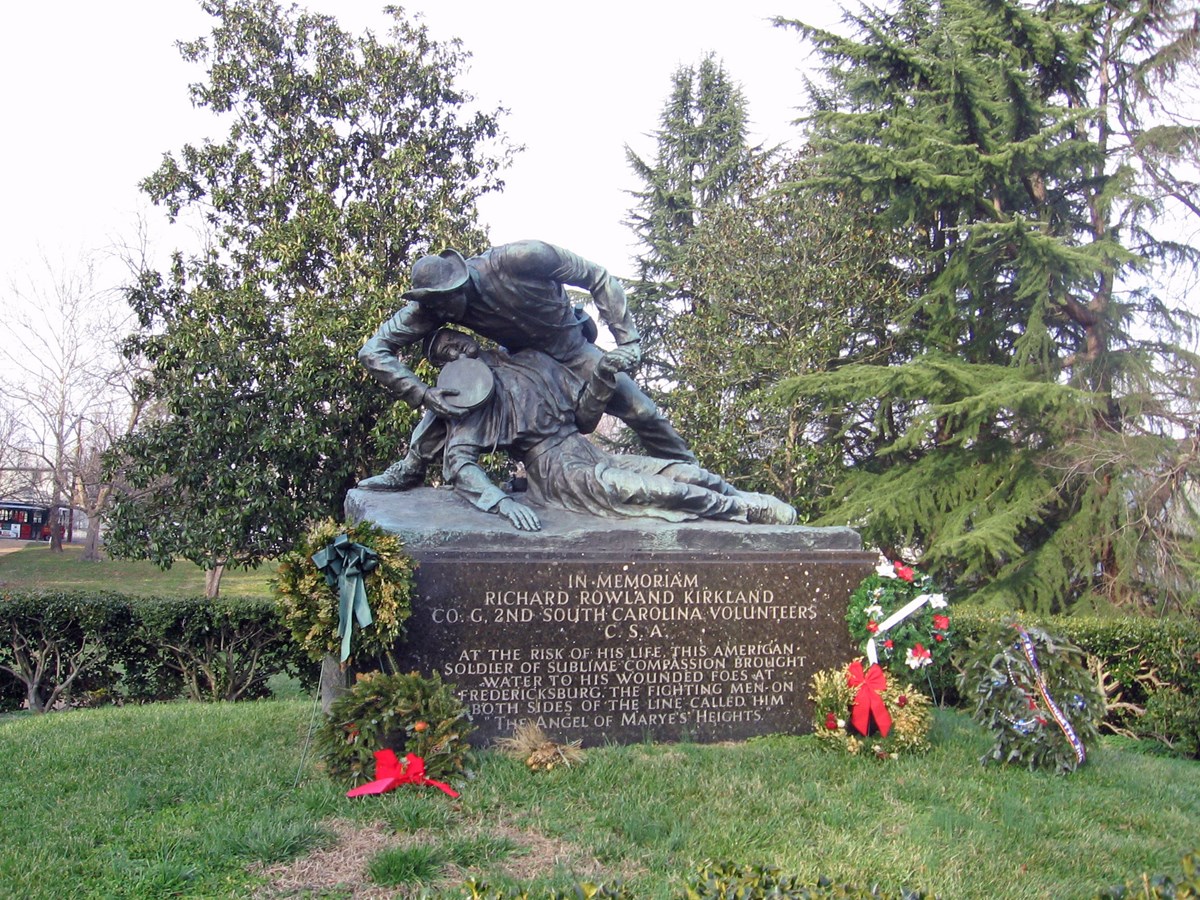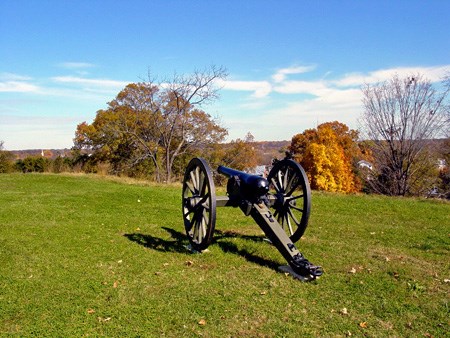 Proceed to Virtual Tour Stop, Marye's Heights
Last updated: July 24, 2015