Virtual Tour Stop, Prospect Hill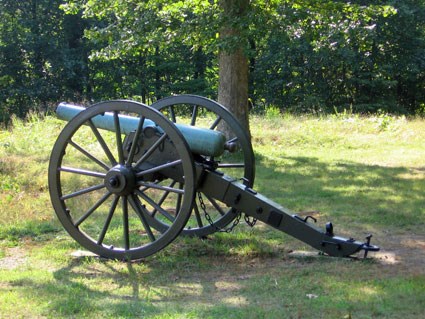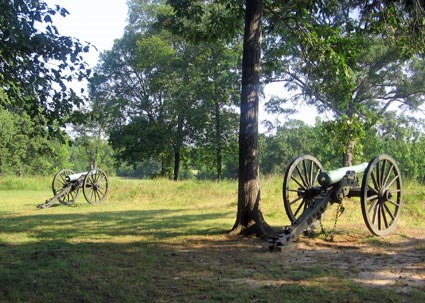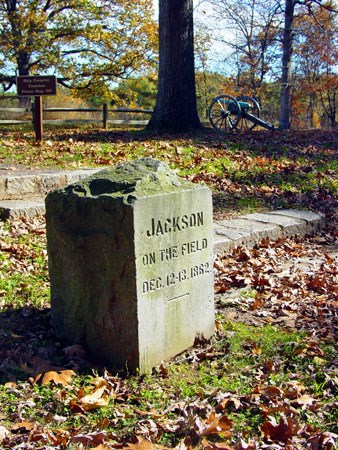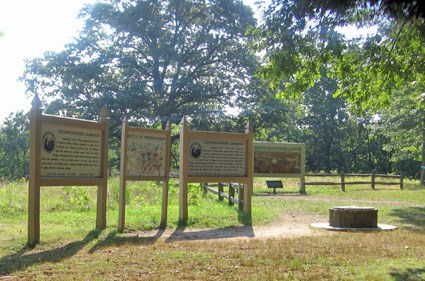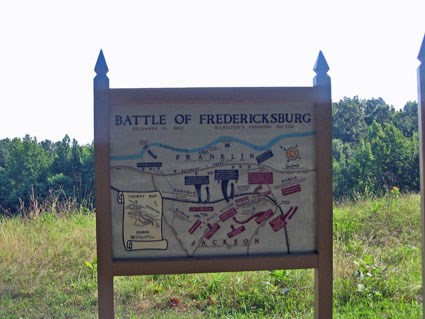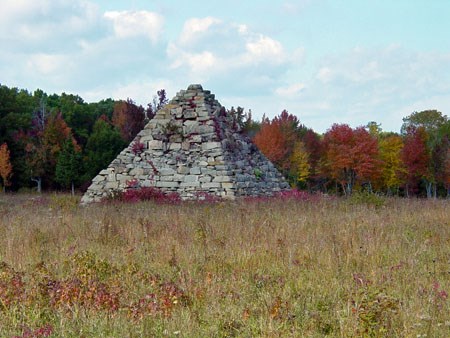 Built by the Richmond, Fredericksburg, and Potomac Railroad; with help from the Confederate Memorial Literary Society, this large pyramid-like structure was completed on March 31, 1898 to commemorate the Battlefield of Fredericksburg. As the train passed the monument, the conductor would point it out to passengers notifying them that they were on the Fredericksburg battlefield.
A short 2/10 mile trail leads to Hamilton's Crossing on the railroad. During the Battle of Fredericksburg, the Confederate supply base was located here. After the battle, this area was within Union artillery range forcing the Confederates to shift their supply base about ten miles south to Guinea Station. To read the literature for this trail,
click here
.
Hamilton's Crossing interpretive sign.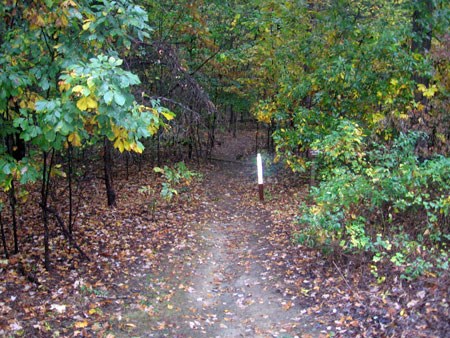 A five mile trail parallels Lee Drive. The trail head is located at the west end of the parking lot at Prospect Hill. The trail goes through the woods along surviving Confederate earthworks.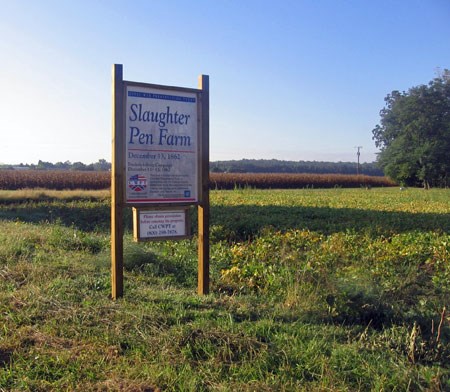 To view the field from the Union perspective at the Slaughter Pen Farm,
click here.
Last updated: July 24, 2015