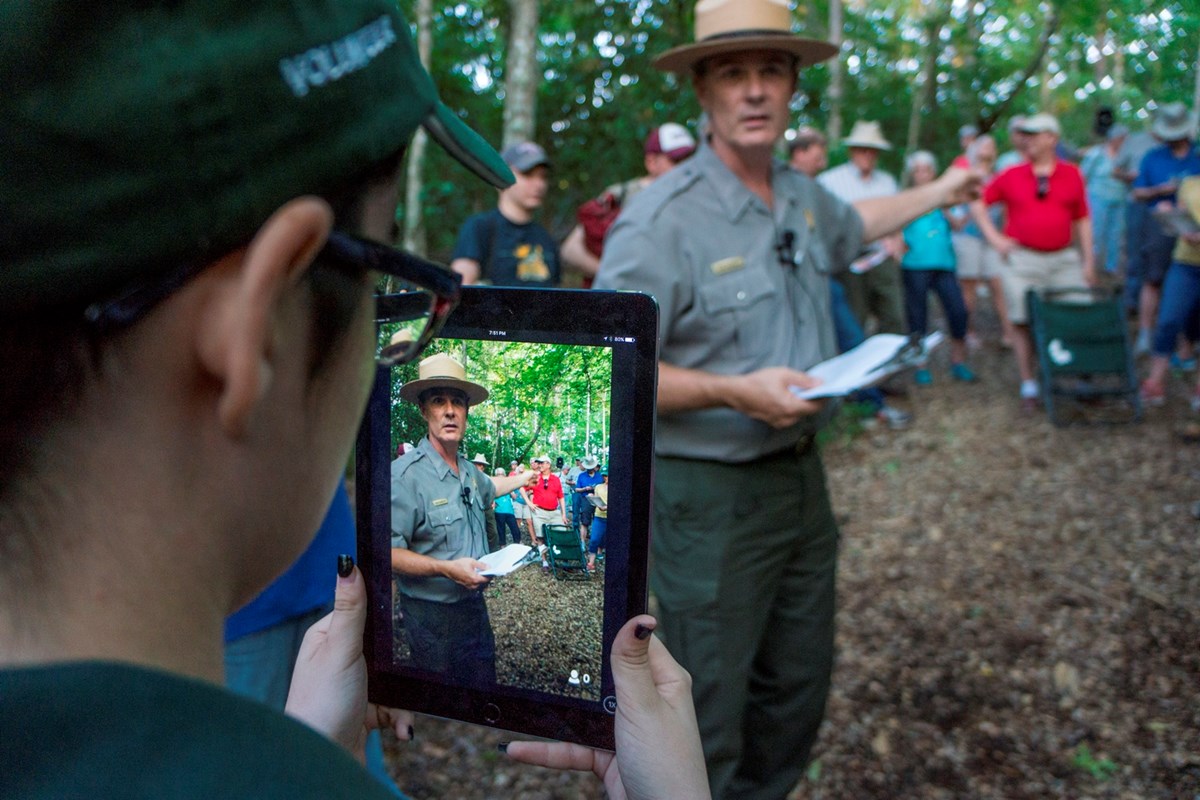 Did you miss a park program you really wanted to attend? Wish you could revisit some of your favorites? You're now in luck!
Starting in the summer of 2016, the park began livestreaming some of our major programs, including our History at Sunset programs and our fall lecture series. This is done through an app called Periscope, which feeds into the park's
Twitter
page. Now, you can watch the programs from the comfort of your own home!
Due to connectivity issues and staffing shortages, not all programs are livesteamed in their entirety. We make an effort to record our most popular and most unique. Programs are organized chronologically, with the most recent appearing first. Explore our past programs here:
Programs from 2017
Programs from 2016
Note: The digital media team is dedicated to a quick turnaround, but it may take up to two weeks for livestreamed programs to be added to the website.