Virtual Tour Stop, Catharine Furnace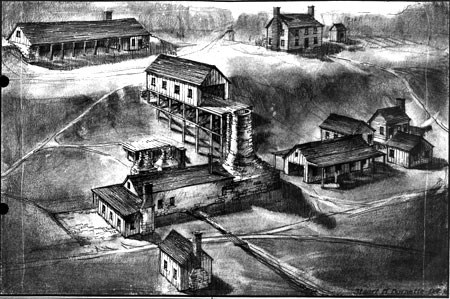 This part of Virginia contained large amounts of iron and by the late 18th century several iron furnaces existed. The area was cleared of timber to provide wood and charcoal for the furnaces. Catharine Furnace was one of the major furnaces of the area. Recent archaeological work reveals the extent of the industry at this site. Hundreds of people worked and lived here. The artist depiction shows only a small portion of the vast area occupied by the complex.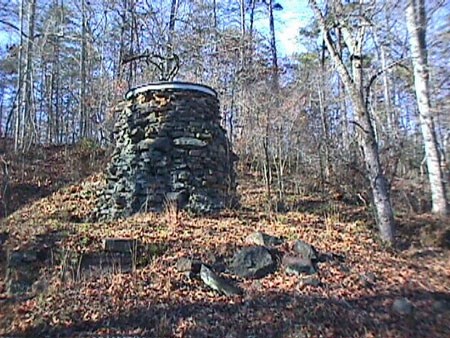 Catharine Furnace, like many of the iron furnaces in the area, closed in the late 1840's. It was the shutting down of the iron industry that allowed a young second growth forest to develop by 1863 that the local civilians called The Wilderness. Catharine Furnace was reactivated during the war for use by the Confederacy. It was destroyed by George Custer's cavalry during the Wilderness Campaign in May of 1864. Today one stone stack remains.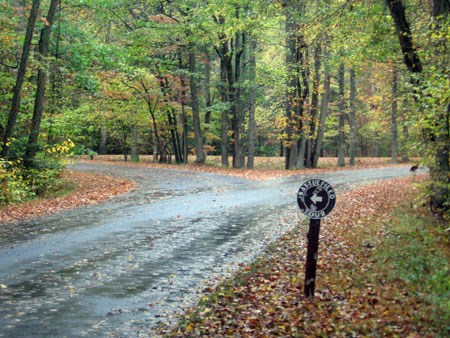 As a busy industrial site, Catharine Furnace sat at a road intersection. Upon reaching the furnace, "Stonewall" Jackson's men turned left onto what is now Jackson Trail East. Joe Hooker learned of the Confederate march around 8:00 am, but waited until 2:00 PM before sending a reconnaissance-in-force to ascertain the purpose of the Confederate column and break it up. General Sickles III Corps was sent down the road from Hazel Grove to the furnace, but arrived too late to either obtain information on Jackson's march or to damage it.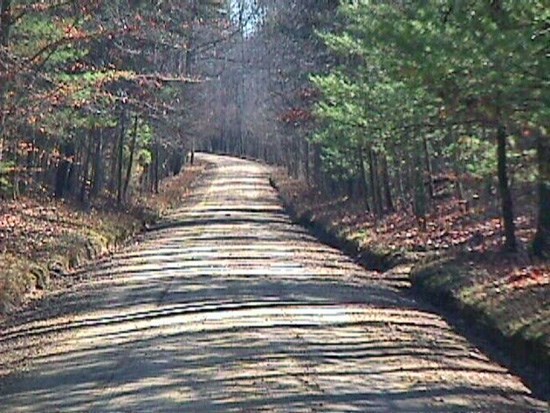 Proceed to next tour stop, Jackson's Flank March
Last updated: July 28, 2015