Virtual Tour Stop, Bernard's Cabins
Halfway down Lee Drive, a little more than a half mile beyond its intersection with Lansdowne Road, begins one of the newest and least-known trails on the Fredericksburg Battlefield.
The trail starts at the road and winds through the woods for half a mile before emerging into a large plowed field overlooking Shannon Airport and the Richmond, Fredericksburg, and Potomac Railroad (now CSX). It terminates at Bernard's Cabins, the site of a small slave community.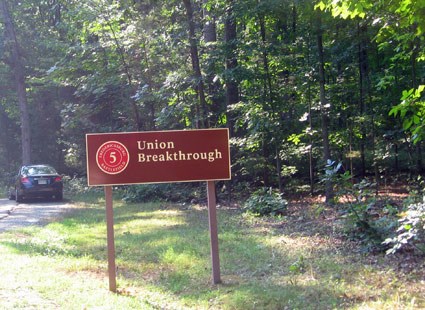 Proceed to Virtual Tour Stop,
Union Breakthrough
.
Last updated: July 24, 2015