Lesson Plan
Community at War: Fredericksburg and the Civil War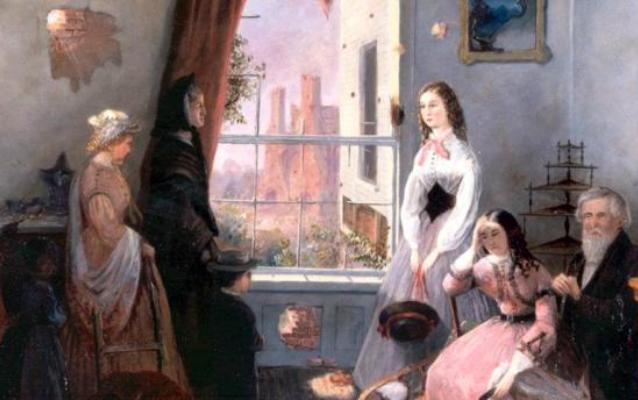 Grade Level:

Fourth Grade-Ninth Grade

Subject:

African American History and Culture, Civic Engagement, Civil War, Community, Government, History, Leadership, Military and Wartime History, Reconstruction, Regional Studies, Slavery, Writing

National/State Standards:

Virginia SOLs
Overview
The Community at War web-based curriculum utilizes a variety of interactive and multimedia elements to tell the stories of various groups of people who experienced the Civil War in and around the Fredericksburg area. These stories encourage students to explore different perspectives, that of soldiers, civilians, and slaves. Talk-back and blog features allow students to interact with one another as well as pose questions to park historians.
Objective(s)
Type of opportunity: Distance Learning
What is covered? The Community at War curriculum discusses the causes of the Civil War and investigates the experience of battle for soldiers, civilians, and slaves during the Battle of Fredericksburg. Though the curriculum focuses on Fredericksburg-specific stories, it sheds light on the national trial of war and the varying perspectives of those who lived through it.
Why should I participate? This program provides a comprehensive lesson on the Civil War by utilizing a variety of interactive media. Primary documents and original accounts encourage students to investigate for themselves and critically analyze information presented. Additionally, response sections and blog features ask students to synthesize what they have learned and share their thoughts with others - creating a classroom that is nationwide. 
How to participate: The Community at War curriculum is entirely online and can be accessed anywhere you have an internet connection. 
Last updated: August 13, 2015