Join Our Friends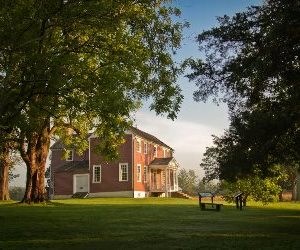 Friends of Wilderness Battlefield (FoWB) staff
Ellwood Manor
seasonally, maintain the ground, and fundraise for the betterment of Ellwood and the Wilderness Battlefield as a whole. They also frequently host special events, including the popular annual Taming the Wilderness program. Starting in the summer of 2017, FoWB will sponsor an internship in partnership with the NPS. Half of the intern's time will be spent interpreting the Wilderness Battlefield, while the other half is spent working on a special project for the betterment of the organization.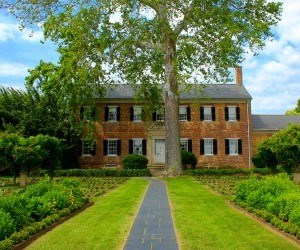 Friends of Chatham fundraise exclusively for improvement projects within
Chatham Manor
and on its grounds, and have successfully completed a number of projects, including a restoration of the Summer House and repairs to Chatham's window frames. They also host and assist the NPS with special events.
Since the Summer of 2011, the RVCWRT has sponsored the Edwin C. Bearss internship , the recipient of which acts as an historical interpreter at the park for a summer season. The Round Table also offers a
$2000 scholarship
which any intern dedicating more than 350 hours of service to the park may apply for.
Starting in the Summer of 2017, the CWRT of Fredericksburg will sponsor the Ralph Happel Internship, which will allow the individual selected to work as an historical interpreter at the park. Applicants may apply directly to the park.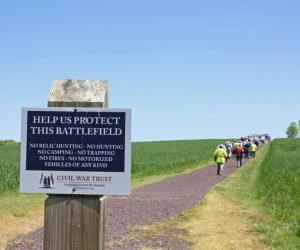 ---
There are also several preservation organizations that actively support preservation in the Fredericksburg area.
These include:
Central Virginia Battlefield Trust. This is a Fredericksburg based preservation group that has made several important battlefield purchases.
American Battlefied Trust. This is the largest nation wide Civil War preservation group, and currently own and maintain several key sections of battlefield land in the area. These include the Slaughter Pen Farm on the Fredericksburg Battlefield and the Chancellorsville First Day's Battlefield.
Historic Fredericksburg Foundation. This group promotes preservation in the city of Fredericksburg.


Last updated: March 3, 2019