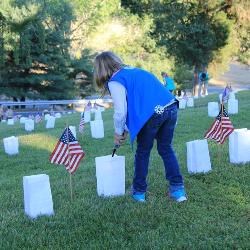 "Volunteering is great because I learn something new every day about history and the National Park Service. I would recommend volunteering to all that love history and working with people."
-VIP Britt Brewer
Giving back to a place you love can be an incredibly rewarding experience. Your efforts enable us to maintain and improve our battlefields and the services we offer to visitors. Want to know how you can help? Follow our links to the many ways you can support your park.
Whether you'd like to volunteer with the park, spend a season as an intern, or shop in our bookstore, your support makes our battlefields great places to visit.