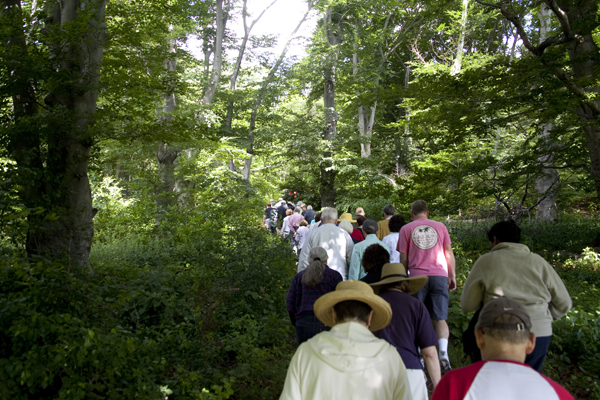 Summer 2016 Walks and Talks

Sunday, June 19, 6:00pm-8:00pm
A Short Walk on a Long Day - Franklin Park: Country in the City
Join us as we approach the solstice for an evening walk of Franklin Park a classic Olmsted urban park (and one of last he designed). Discover his vision for the park on our walk through the landscapes of Scarboro Pond, Schoolmaster Hill, and the Wilderness.Meets at the Shattuck Picnic Grove (aka Resting Place Picnic Area), across from the Shattuck Hospital, inside the Forest Hills Entrance (walk from the Forest Hills MBTA Station).



Thursday, July 7, 6:00pm-8:00pm
Invasion of the Aliens: Exploring Invasive Plants at Olmsted Park
View the landscape through a different lens during this in-depth exploration of invasive plant species, while learning about the history of this lesser known segment of the Emerald Necklace. Explore both the Brookline and Boston sides of this greenspace.Meets at the Pond Avenue parking lot near Route 9/Boylston Street and behind the Brook House high-rise complex (walk from Brookline Village MBTA stop).

Sunday, July 24, 8:00 am to 2:00 pm
Ponds, Pastures, and Parkways: A Day Walk Along the Emerald Necklace
Celebrate Frederick Law Olmsted, Jr's 146th birthday as we take a 5-mile walk from the marshes of the Back Bay Fens to the meadows and woodlands of Franklin Park. This six-hour tour will explore the diverse landscapes of Olmsted's masterpiece of park design.
This walk is currently FULL. To get on a waiting list please click here.