Echoes of the Olmsted Elm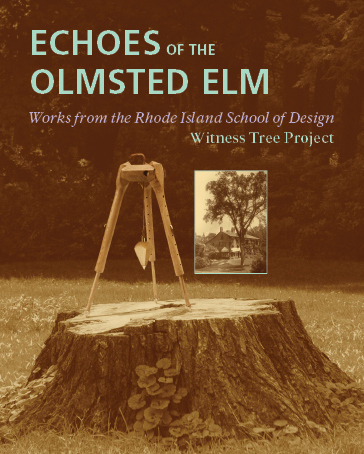 Witness trees, as designated by the National Park Service, are long-standing trees that have "witnessed" key events, themes, and people in American history. The American elm here at Fairsted bore witness to integral years of Frederick Law Olmsted's career and continued to watch over his sons and associates as they perpetuated his legacy. The Witness Tree Project, a partnership between NPS and RISD, honors the significance of the fallen elm as students crafted Olmsted related objects from its wood.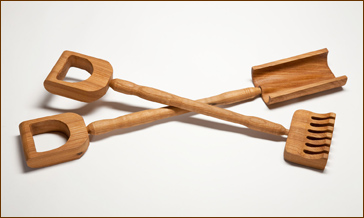 Exhibit Guide
The Echoes of the Olmsted Elm Exhibit Guide, which includes the written component of each assignment, is available for download here.
Exhibit Online Galleries and Slideshow
View some of the objects that are on exhibit at Fairsted. We started with two objects from each assignment and will add an additional object each day until all 21 objects are included. Students created their works in response to assignment questions. Click on the Galleries below to read the assignments. The view slideshow links open a slide show that scrolls through all galleries.
Last updated: November 29, 2016