FestiFall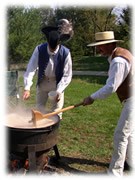 FestiFall is the annual celebration of the life and times of Albert Gallatin, the original owner of Friendship Hill. It is put on by the Friendship Hill Association, a citizen group dedicated to preserving Friendship Hill and educating the public on the accomplishments of Albert Gallatin.

This free event includes something for every member of the family. There are demonstrations of historic trades and crafts. Children explore historic toys. Live period music permeates the air providing the perfect ambiance for a peaceful afternoon of good food and family fun. Eighteenth century foods have been the staple of FestiFall since its inception in 1982.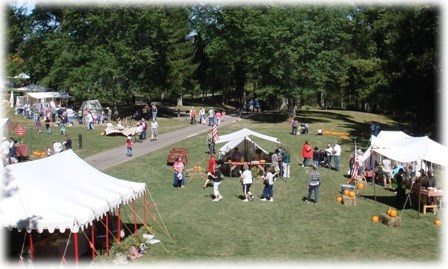 The products of many of these demonstrations are available for purchase.
Members of the Friendship Hill Association are available at FestiFall to discuss their exciting activities in support of the park. If you are interested in volunteering with the group, or would like to demonstrate a historic trade or craft at FestiFall, e-mail the association president.

Last updated: September 23, 2016