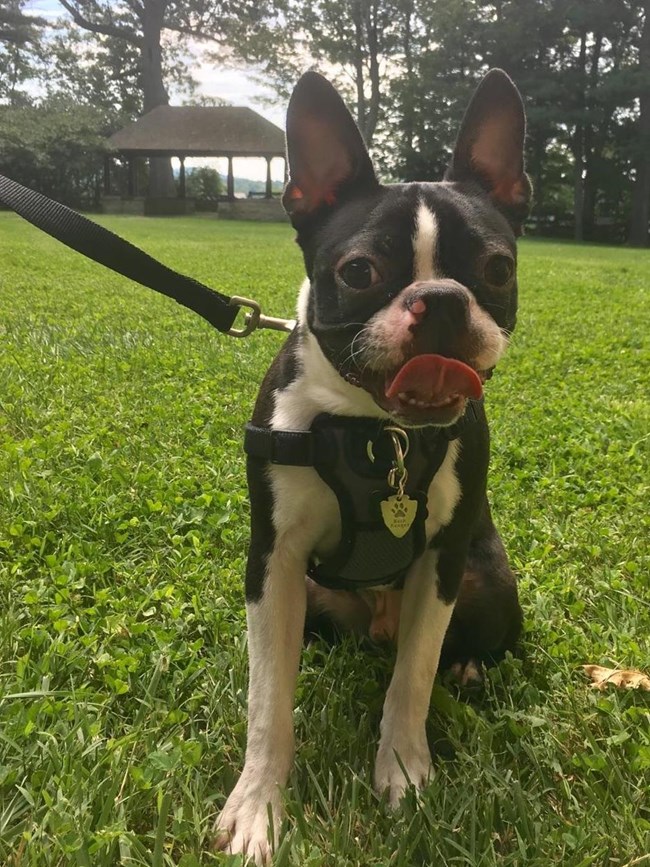 BARK Ranger is a program to teach dog owners about the benefits of visiting the park with a dog as well as the rules of
BARK
:
B
ag your waste
A
lways wear a leash
R
espect wildlife
K
now where you can go
Dogs completing the short program will be sworn in as "Bark Rangers" and will receive a Bark Ranger collar tag. This program is free and all dogs are welcome to become Bark Rangers. Bark Rangers have no specific duties other than following park rules and serving as a good role model to other visitors, human and canine.
Human visitors may stop into the Gallatin House during operating hours for a BARK Ranger Program activity book and more information.