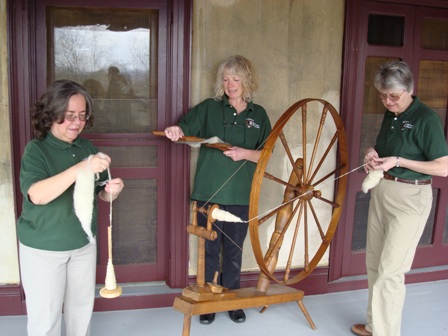 News Release Date:
July 23, 2011
Come to Friendship Hill National Historic Site and enjoy an afternoon trying your hand at historic crafts. Crafty Saturday runs Saturday, Aug. 6 and Aug 20, from 1:00 p.m. to 4:00 p.m.
Craft demonstrations and activities include:
·Spinning
·Weaving
·Basket making
·Needlework Techniques
Friendship Hill invites people of all ages and skill levels to come engage in this great opportunity to step back in time, have fun and pick up a new hobby. The event is free, open to the public and will be held in the historic home of Albert Gallatin, Secretary of the Treasury during the Jefferson and Madison administrations.
Friendship Hill is open from 9:00 a.m. to 5:00 p.m., April through October.For more information call (724) 725-9190 or visit www.nps.gov/FRHI.