Field Trips
The Whiskey Rebellion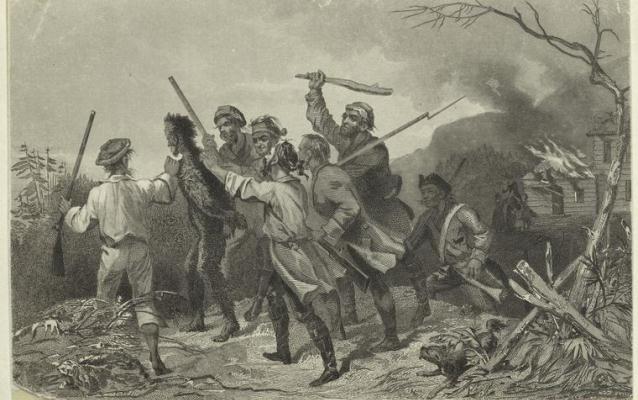 Description
The Whiskey Rebellion brought people together to protest the excise tax and test the Constitution.
Students will role play the famous 1795 Whiskey Rebellion trials held in Philadelphia, PA.  Some students will portray the arrested farmers who failed to pay the "Whiskey Tax." Other children will act as a jury of their peers. The park ranger will portray the prosecution and present evidence. Then the defendants will defend their actions with the jury deciding their fate.
To help prepare for this program please become familiar with the Whiskey Rebellion in Background on Albert Gallatin and complete the Pre-visit lesson on the Whiskey Rebellion.
This program is offered weekdays in the spring and the fall. One class of up to 32 students may participate at one time. The program lasts about 60 minutes. Please contact the park for availability.
Details
Subject:

Commerce and Industry, Economics, Government, Pioneer America

National/State Standards:

National Standards for History: k-4 Standard 1, 2, 3, 4; grade 5-12 Era 3, 4. Curriculum Standards for Social Studies: II, VI, X. Common Core State Standards: CCSS.ELA-Literacy SL.1.

type:

Field Trips