Lesson Plan
Albert Gallatin for Homeschool and Self-guided Groups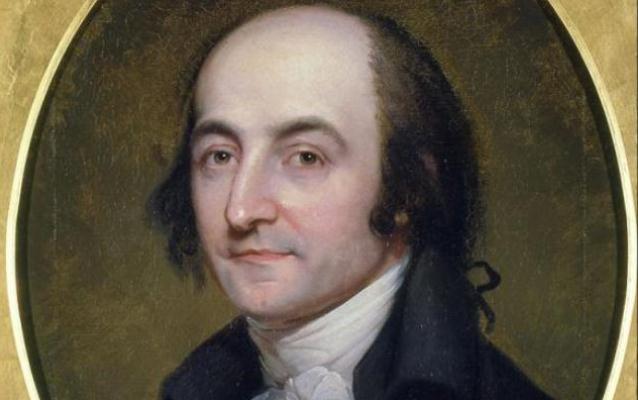 Grade Level:

Kindergarten-Twelfth Grade

Subject:

Commerce and Industry, Economics, Entrepreneurs, Government, International Relations, Pioneer America, Transportation, U.S. Presidents, War of 1812, Westward Expansion

Duration:

1-3 hours

Group Size:

Up to 36

Setting:

classroom

National/State Standards:

National Standards for History: Grade K-4 Standard 1, 2, 3, 4; Grade 5-12 Era 3, 4. Curriculum Standards for Social Studies: II, V, VI, VII, X. Common Core State Standards: CCSS.ELA-Literacy RI.1, CCSS.ELA-Literacy RI.9, CCSS.ELA-Literacy SL.1.
Overview
These lessons were designed for homeschool or self-guided groups.  The lessons are used in conjunction with background information on Albert Gallatin.  The lessons can be used to prepare students for a visit to Gallatin's home, Friendship Hill.  There are two pre-visit activities, three on-site activities and three post-visit activities.
Objective(s)
Guiding Question: Who was Albert Gallatin? What were his accomplishments? Where did he live? What was his house like?
Critical Content: Albert Gallatin was very influential in the Jefferson and Madison governments. His home in Pennsylvania, Friendship Hill, is now preserved as a National Historic Site. .
Student objectives: Students will…
·        List the name three important federal initiatives Gallatin was involved in
·        List two members of his family
·        List two facts about Friendship Hill
Background
"Albert Gallatin for Homeschool Teachers and Students" is designed for homeschools or self-guided groups. The students can use the background on Albert Gallatin to learn about Gallatin's life and accomplishment. After this introduction there are two activities. One has the students decorate a paper doll of Gallatin and the other has the students test their knowledge by completing a matching exercise. Friendship Hill always welcomes school groups. For the homeschools and self-guided groups who are able to visit the park there are three on site activities. One has the children compare the Friendship Hill mansion with their own home, the second has the children identify an unknown object and explore what it was used for, and the third activity has the students hike the ground and compare their explorations with Lewis and Clark's. Finally, after learning about Gallatin the students can complete the post visit activities; writing a letter, building a timeline or writing an essay. A timeline is included with the background information and a bibliography is at the end of the lesson plans.
Materials
Use the "Background on Albert Gallatin" to learn about his life and accomplishments.
Procedure
1.    Download the pdf of the lesson plan
2.    Download the background on Albert Gallatin from the materials section
3.    Read the background information
4.    Make copies of the activity sheets for the students
5.    Teach and discuss with the students
Park Connections
This lesson relates to Friendship Hill National Historic Site, which was Gallatin's home in Pennsylvania. The material prepares students for a visit to the park.
Vocabulary
Albert Gallatin, Friendship Hill, Whiskey Rebellion, Secretary of the Treasury, Louisiana Purchase, Lewis and Clark Expedition, War of 1812, Marquis de Lafayette
Last updated: February 26, 2015