Date & Time

10/15/2017

Fee Information

Free

Contact Us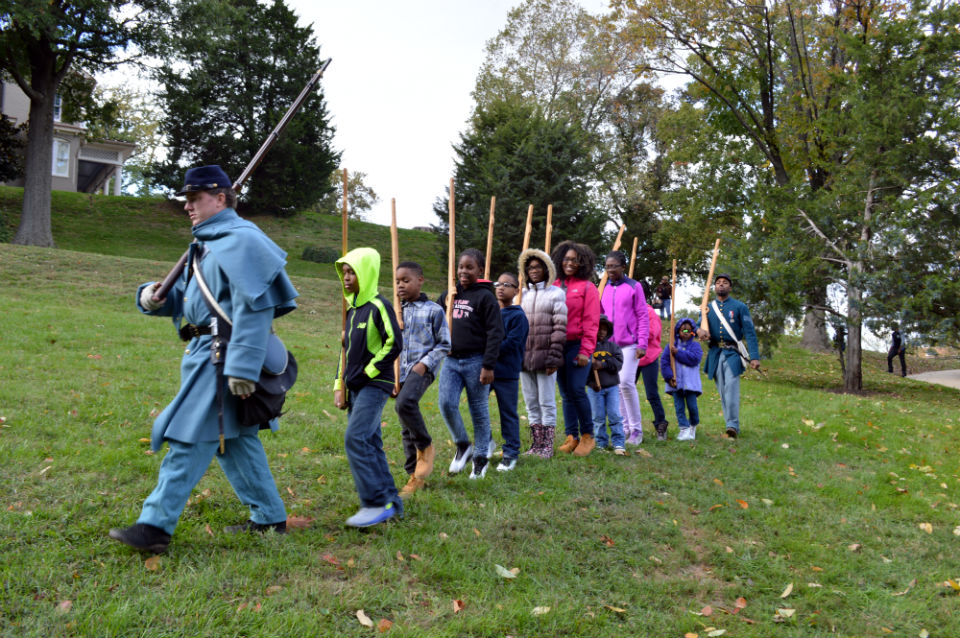 The National Park Service welcomes you to the Frederick Douglass National Historic Site to celebrate community unity and the life of Frederick Douglass. Join us on Sunday, October 15, 2017, from 12:00 to 4:00 pm for Family Fun Day, which will feature hands-on activities, games, local exhibitors, and live entertainment.

As the nation prepares to celebrate the 200th birthday of Frederick Douglass, Find Your Park at the national historic site dedicated to the "Sage of Anacostia" during the annual Family Fun Day.

On this day, you can create your own patch for a quilt that will be displayed during the 2018 Douglass Birthday Bicentennial, make ice cream with a churner, learn how to drill like a Civil War soldier, play outdoor and board games, tour Frederick Douglass's historic house, Double Dutch, and enjoy music by the East of the River Boys and Girls Steel Band.

Walking, biking, or using public transportation are the best ways to attend this event. The nearest parking will be limited to the residential streets around the site.