Lantern Tour Series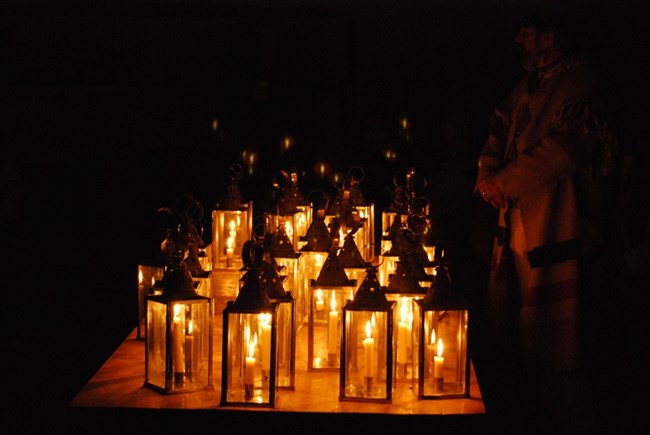 The park's Lantern Tour Series offers attendees an opportunity to view many of the resources of Fort Vancouver National Historic Site in a different light -- at night, on foot, and by candle lantern!

Reservations for all Lantern Tours are required, and payment for the tour must be made at the time of reservation. The Lantern Tour season runs from November through March each year.
Lantern Tour: An Evening at the Fort
Cost: $25 for adults, $10 for children 15 years and under.
The "Lantern Tour: An Evening at the Fort" is a wonderful opportunity to experience the reconstructed Hudson's Bay Company's Fort Vancouver at night. As in past years, each adult attending the program will carry their own candle lantern and tour with a Park Ranger through the reconstructed fort's Counting House, Fur Store, Chief Factor's House, Kitchen, and Bake House.
In each building, visitors will experience historical vignettes with costumed living history interpreters, including graduates of the park's Youth Volunteer Programs. Visitors will learn what activities would have occurred during the evening hours at Fort Vancouver, and enjoy a cup of hot cider at the end of the tour. These tours meet at the entrance gate to the reconstructed Fort Vancouver, 1001 E. Fifth St. All tours start at 7:30 p.m.

Dates:
November 23, 2019
November 30, 2019
December 21, 2019
December 28, 2019
January 18, 2020
January 25, 2020
February 22, 2020
February 29, 2020
March 14, 2020
March 21, 2020 - This event has been cancelled. Thank you for your understanding.
Reservations
Reservations are required for all Lantern Tours. Reservations and payment can be made on the Friends of Fort Vancouver website
here
. For assistance, call (360) 816-6216.
Payment for the tour must be made at the time of the reservation. Payment will NOT be accepted on the evening of the tour.
National Park Passes do not cover this special program.
Reservations are final and non-refundable. Paid reservations/receipts are transferable.
Changes to reservations may be made up to noon the day before the tour, allowing those on the waiting list an opportunity to attend.
Other Information
Parking is available at the lot adjoining the reconstructed Fort Vancouver at 1001 E Fifth Street. This parking lot will open at 7 pm.
Attendees are requested to please arrive no later than 7:15 pm to allow time to park, present their ticket, and get oriented.
Attendees are also requested to please follow the lantern-lit path upon arrival, and check in at the contact Station just inside the main gate to the reconstructed fort.
The tours last approximately 1 hour and 30 minutes.
Attendees are advised to please dress for the weather.
Only attendees 10 years and older may carry a lantern.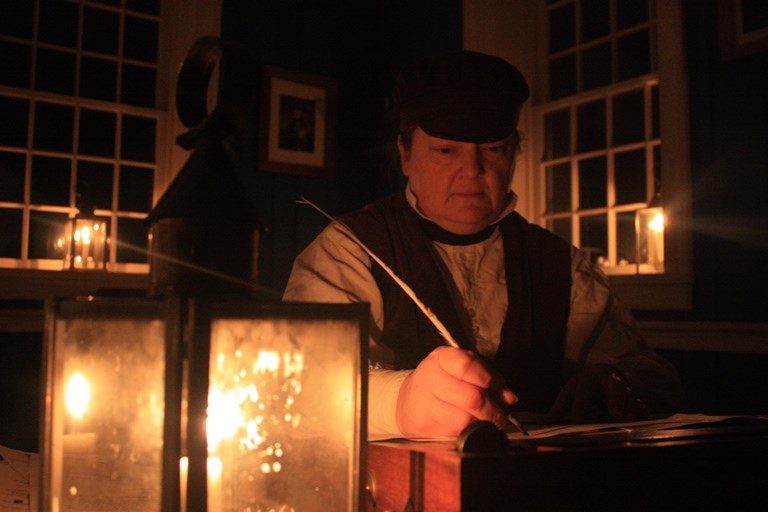 Last updated: September 3, 2020