Cultural Demonstrations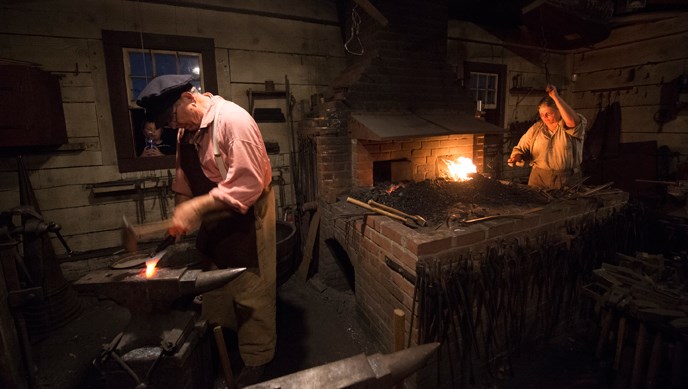 When was the last time you watched a blackmith laboring at a forge, or smelled fresh sea biscuits as they are baked in a large oven? At Fort Vancouver, cultural demonstrations provide visitors with a unique look at skills and activities from the past.
Cultural demonstrations are pre-planned presentations designed to showcase a skilled process. In the park, these demonstrations frequently take place in areas such as the Blacksmith Shop, Carpenter Shop, Bake House, and Kitchen. They use period reproduction clothing and objects to present impressions of the people, events, and practices of the past.
While these demonstrations do not attempt literally to recreate the past, they will provide interpretive and educational impressions in as authentic a manner as possible. Plus, they are fun to watch!


Last updated: January 16, 2018