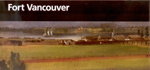 The park offers a number of brochures--also known as Site Bulletins--that provide information on a variety of subjects, including archaeology and history.
Several of these are now available online. To view a brochure, please click on one of the links below.
To receive a copy of one of the park's brochures by mail, please contact the Visitor Center Information Desk at 360-816-6230.
Downloadable Park Brochures
Archaeology at Fort Vancouver (1261 KB .pdf file)
The Fort Vancouver Collections (835 KB .pdf file)
The Village (2897 KB .pdf file)
Vancouver During World War II (66 KB .pdf file)
Champions of History - Mayor Royce Pollard (965 KB .pdf file)
Japanese Castaways (439 KB .pdf file)
The Company Village (455 KB .pdf file)
Hawaiians & Fort Vancouver (224 KB .pdf file)