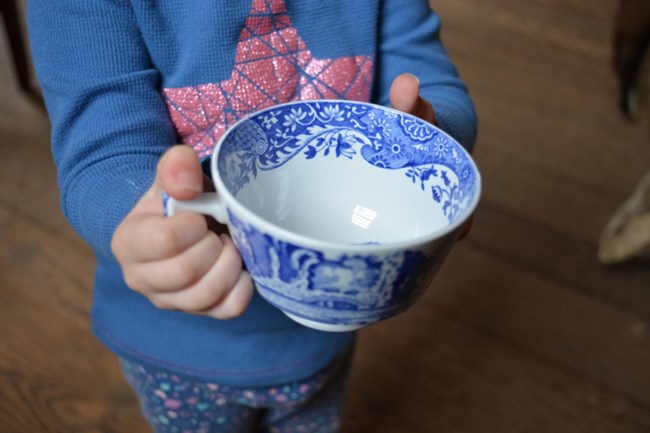 Caregivers and children ages 3 to 6 are invited to join us for a preschooler-friendly exploration of history and artifacts at Fort Vancouver! Each program features a short talk with the park's assistant curator, storytime, craft, and the chance to see real archaeological artifacts from the national park's museum collection. See below for program dates and topics.
This program takes place inside the reconstructed Fort Vancouver, at the Barclay Quarters. Entrance fees to the reconstructed fort are $7 per person; youth ages 15 and under are free. If your group is interested in attending multiple programs, the $30 Fort Vancouver Annual Pass allows for a year of free admission to Fort Vancouver National Historic Site for the passholder and up to three adults. America the Beautiful passes are also honored. Learn more about entrance fees and passes
here
.
No advance reservations are required for this program. For more information, contact Fort Vancouver National Historic Site Assistant Curator Meagan Huff at (360) 816-6255 or by
email
.
Thursday, March 1, 10:30 am
Book
:
Windows
, by Julia Denos
What would you see if you peeked through the windows at Fort Vancouver? Join a national park curator to learn about life at Fort Vancouver and see artifacts used by the people who lived here. Then, make your own colorful window to take home.
(Originally scheduled for February 22, this program has been postponed to March 1 due to inclement weather.)
Thursday, March 22, 10:30 am
Book
:
Whose Moon is That?
, by Kim Krans
Like the moon, national parks belong to everyone! Learn about the resources that national parks protect, and about each element of the National Park Service arrowhead. Then, design your own arrowhead showing things you think should be protected.
Thursday, April 26, 10:30 am
Book
:
The Turnip
, by Jan Brett
What kinds of food can you grow in a garden? Explore the historic Fort Vancouver Garden, see agricultural artifacts from the national park's museum collection, and start a seed to grow at home.
Thursday, May 24, 10:30 am
Book
:
Into the Woods: Who's Been Here?
, by Lindsay Barrett George
What was it like to be part of a fur brigade at Fort Vancouver? How did fur trappers find the Northwest's most valuable animal: the beaver? See artifacts and furs related to the fur trade at Fort Vancouver, and make and take home an animal-themed craft!