Adult Aides: Aunties And Engagés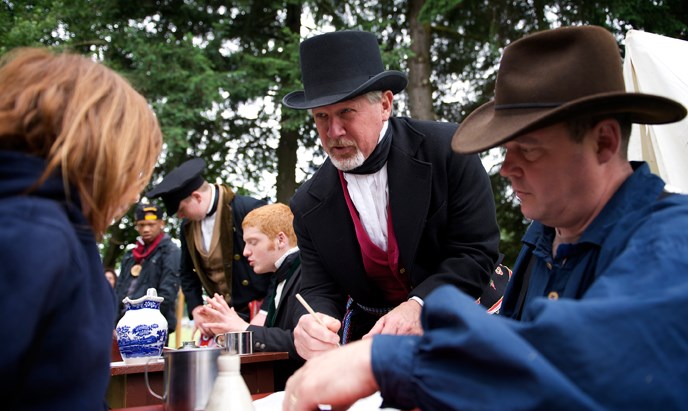 Adult Aides, known as Aunties or Engagés, are a very important component of the park's Living History Schools. These adult aides assist knowledgeable instructors in the teaching of nineteenth century skills and history. Adult Aides help keep students on track, keep a watchful eye for youth volunteer safety, and set an example of excellent volunteerism for students.
It is our school policy to not have parents directly overseeing their own child, to allow the child to blossom independently of their parent, though we love to have parents on site and participating in the school.
Parents, guardians or older siblings of accepted students are encouraged to volunteer as Adult Aides for the school program. It is a great time to share some historical fun and learning with your young person.
Adult Aides must apply as a volunteer with the National Park Service, using the application available on the website or from NPS staff. An additional copy is sent in the student acceptance packet for use by family members.
Last updated: December 28, 2017