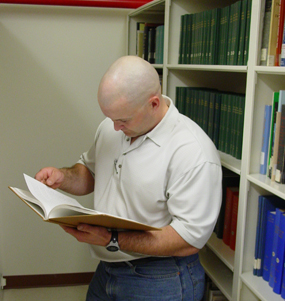 The dynamic study of the past is alive at Fort Vancouver. In vibrant places throughout the park and Reserve--including Fort Vancouver, Vancouver Barracks, Pearson Field, and the McLoughlin and Barclay Houses--volunteers and staff actively lead, guide, and participate in many different research projects. Additionally, Fort Vancouver acts as a base for many Northwest Cutural Resources Institute staff and archaeologists, and a wealth of research is produced as a result of their work.
With the park's status as the premiere historical archaeology site in the Pacific Northwest, most research projects focus on the area's rich legacy of archaeology and history.
Scroll down to learn more about recent staff and student publications based on research done with artifacts, archives, or the history of Fort Vancouver.