2009 Public History Field School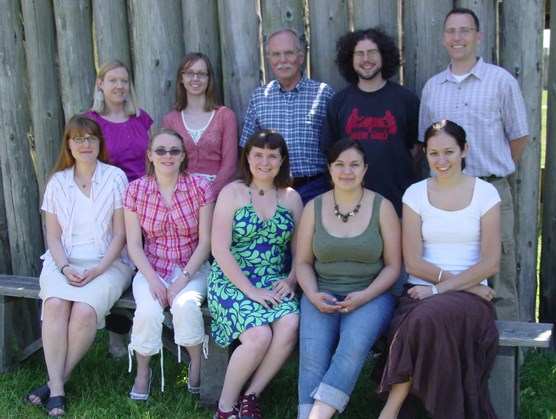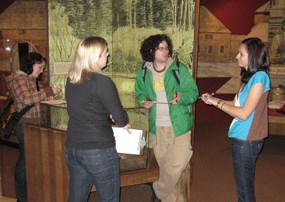 The 2009 Public History Field School – a partnership between the National Park Service (NPS) and Portland State University (PSU) at Fort Vancouver National Historic Site – is designed to provide a focused, hands-on immersion into how history is promulgated by one of the leading stewards of our nation's history – the NPS.

Course Description At Fort Vancouver National Historic Site, students will actively apply knowledge gained through lectures, group discussion, directed readings, research, field tours, and hands-on lab work to a practical final project.

This quarter, students will be planning and helping create a new exhibit for the Visitor Center (along with an accompanying online component).

The class will seek to combine three learning threads:

the NPS' role as a purveyor of public history, complete with traditions, policies, regulations, and guidelines;

the field of historical interpretation, with an emphasis on what the NPS calls "non-personal interpretation" and exhibitry; and

specific knowledge of the site and its early U.S. Army history.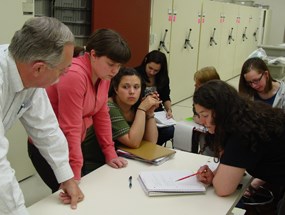 Together, these three threads will provide the focus for the course and the foundation for the students' final project.
Throughout the course, students will work with Greg Shine, the lead course instructor, and other NPS park rangers, curators, archaeologists and public history professionals at Fort Vancouver National Historic Site, the Vancouver National Historic Reserve, and the Northwest Cultural Resources Institute.
PSU Associate Professor Katy Barber will also participate, helping to connect students with the broad methodological context of their work through discussions of Cathy Stanton's book
The Lowell Experiment: Public History in a Postindustrial City
.
In 2009, the Public History Field School is listed at PSU as HST409/509 -- Public History Seminar: Historic Site Interpretation.
Dig Deeper
Last updated: February 28, 2015