2008 Public Archaeology Field School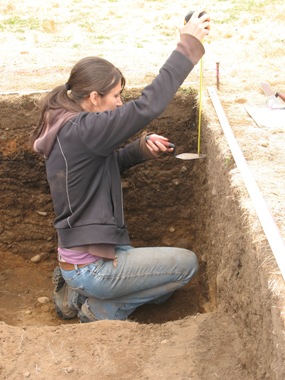 The eighth annual field school at Fort Vancouver took place in the summer of 2008 and was conducted through an alliance between the National Park Service, Portland State University, and Washington State University Vancouver.
A total of 16 undergraduate students, representing five states and five universities, registered for the seven week course, instructed by Fort Vancouver and NCRI Archaeologist Robert Cromwell. The course was co-taught by WSU Ph.D. student Beth Horton, and we were ably assisted by three teaching assistants from Portland State University.
The field school built upon the 2007 field school excavations of the early (ca. 1846-1880) history of the U.S. Army component of the fort. Archaeological testing was continued at the site of the ca. 1851-1870 enlisted men's kitchens on the west end of the current Parade Ground, as well as a ca. 1851-1865 officer's structure and kitchen on Officer's Row.
Students and staff excavated an area of over 37 square meters, revealing intact foundation remains of the enlisted men's kitchens, a large trash-filled pit feature on Officer's Row, and over 30,000 artifacts. Two contractors demonstrated and instructed students in remote sensing (magnetometer) and cartographic survey techniques, with all excavation locations.
The recovered artifacts were cleaned, cataloged, and analyzed in the Fur Store archaeology laboratory, with assistance from our many volunteers. The results of this years excavations will be used in conjunction with the 2007 excavations in Beth Horton's Ph.D. dissertation at Washington State University, and will also be presented at many upcoming archaeological conferences. These results will guide future interpretive programs, and help the parks' management team develop programs and policies to ensure continued protection of these intact archaeological deposits.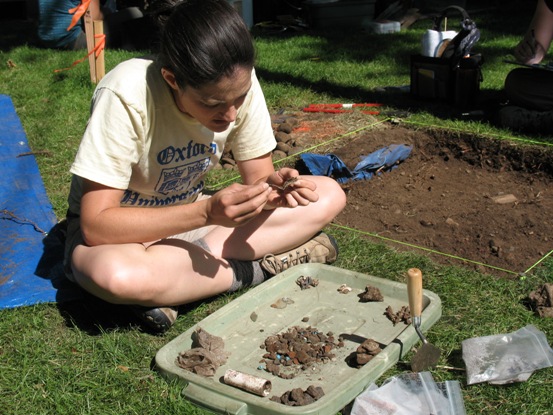 Last updated: February 28, 2015