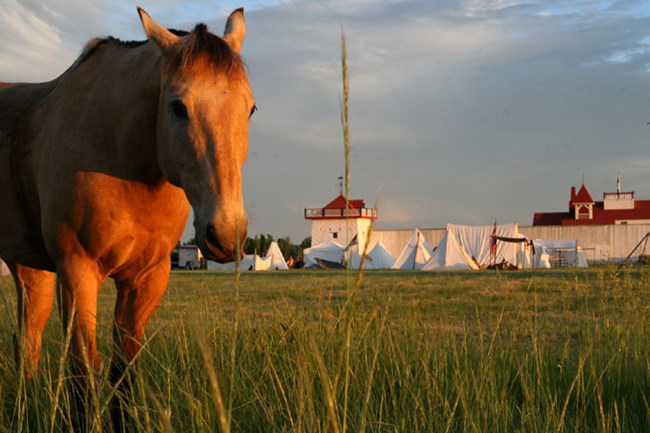 Rendezvous - June 13-16, 2019
This 19th Century Fur Trade Fair includes a variety of period arts, crafts and music. Come and participate in the upper Missouri's finest fur trade fair at one of the West's most imposing historic sites.
This annual gathering is our largest event, a time when Fort Union comes alive and best reflects the busy trade season. Over 100 Re-enactors from across the country and Canada every third weekend in June demonstrating traditional skills and lifeways.