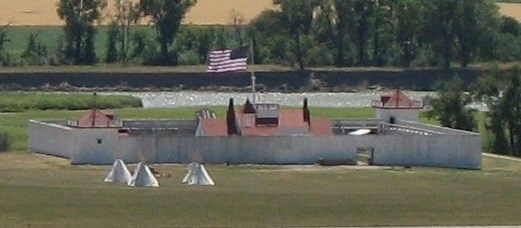 Bodmer Overlook trail
The Bodmer Overlook trail is north of the fort across the rail road tracks. This trail was set up to take you to the location where famed artist Karl Bodmer once stood and painted The Assiniboine at Fort Union in the 1830s.
The walk is est. 1 mile going east, there is some uneven ground and low grade assend. The weather can vary in the summer, be sure to bring a hat, sunblock, bug repellent, and plenty of water. Check with the visitor center for any updates you might be wondering.